Newly-wed couple escapes death during their post-ceremony video
Cheyenne and Lucas Kopeschka uploaded a nearly-deadly-experience clip recorded during their post-wedding-ceremony video. It became viral in no time.
When the recording began, Lucas appeared wearing a white shirt and a black vest while Cheyenne put on her beautiful white bride dress. Their faces were touching each other while they exchanged "I love you" as the camera got closer to them.
The next short clip showed them holding and releasing white pigeons. Then, their ceremony captured from the air by a drone followed by some other special moments during the most wonderful day of their lives.
After that, the couple sat together on a wooden bench in an open area surrounded by trees and started talking about their relationship and other different topics for the camera.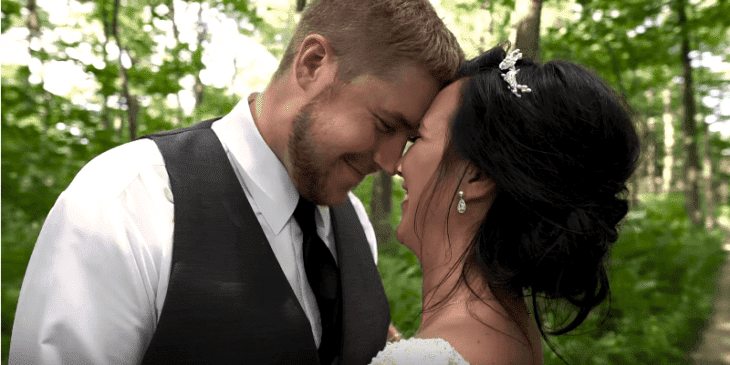 Suddenly, there was a cracking sound coming from above them. Lucas looked up first and noticed that something was wrong. When Cheyenne also realized the problem, both of them ran away from the bench.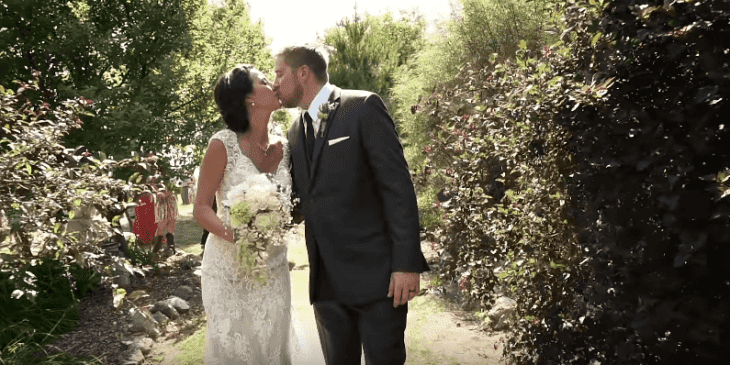 THEY ALMOST DIED
Several thick branches fell off the tree on the same seat the couple was sitting. Luckily, they heard the crack and escaped quickly as the video proved that, if they had stayed there at least one extra second, the history would have been completely different.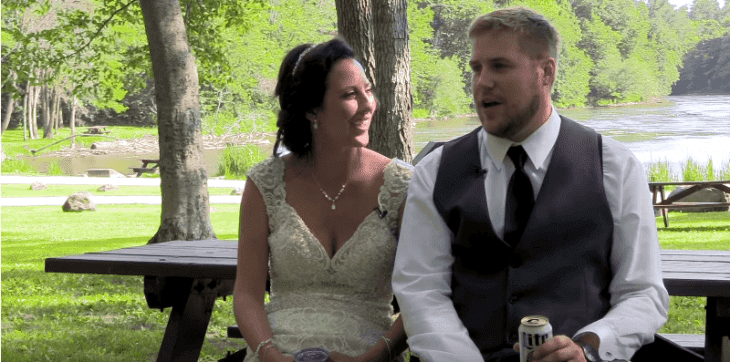 A FUNNY WAY TO END IT
Even though it was probably one of the most frightening experiences in their lives, the couple decided to turn it into a fun memory by writing the following message at the end of the clip: "Our Love Will Forever Be Stronger Than That Tree."
A DIFFERENT YET HILARIOUS ACCIDENT
What supposedly was a romantic moment became a hilarious scene when the best man unintentionally dropped his pants in the middle of the wedding ceremony when the bride and groom were in the middle of exchanging rings.
Luckily, everyone seemed to laugh it off, especially the groom who was unable to stop himself from laughing minutes after his best man's pants accidentally dropped.