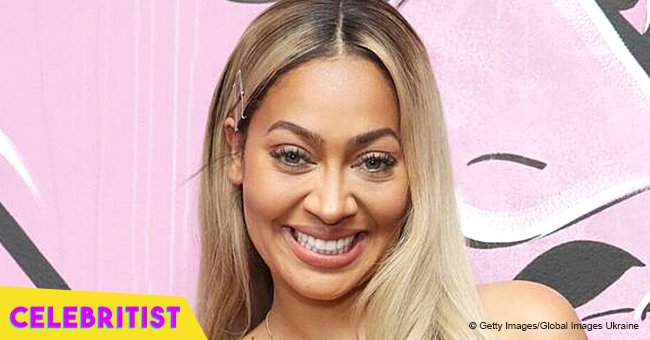 La La Anthony shares photo of son Kiyan on his first day in middle school
La La and Carmelo Anthony's son is headed to middle school, and the proud mom made sure to snap his first day. Their adorable son Kiyan was all smiles before his mom sent him off to a new chapter in his life.
Carmelo and La La have the most adorable son, and his latest photo proves just how precious he is. Any mom would love to have snapshots of their child's accomplishments, and now that he is headed to middle school, he completely understood that this would mean having to take some photos to make his mom happy prior to heading to school.
Like any obedient son, that's what he did. He posed politely for photos until his mom got one that she liked, and this seemed to be no problem for the little boy.
Little Anthony has always been sweet and thoughtful to his parents, making sure that they know how much he values them. For Kiyan's birthday this year, he could have asked for anything he wanted given his dad's money. However, he chose to ask for his dad's basketball jerseys from his mom, which she happily put together for him.
Instead of just handing him the jerseys, La La went a little extra on the gift and had them framed for their son, who was so happy to receive his present. He proudly stood beside his dad's jerseys, proving how proud he is to be Carmelo's son.
"This is all he wanted for his birthday today. every single one of his dad's basketball jerseys from Highschool, College, Olympics, and the NBA (missing Towson Catholic..that's a hard one to find, McDonalds All American (even harder), & All Star)HAPPY BIRTHDAY KIYAN!!!!"
The simplicity of the Anthony family is admirable, and this is something that many fans look up to. Despite La La and Carmelo's separation, they make sure to let their son know how much he means to them, and this is something that will never change no matter what happens with their relationship in the future.
Please fill in your e-mail so we can share with you our top stories!