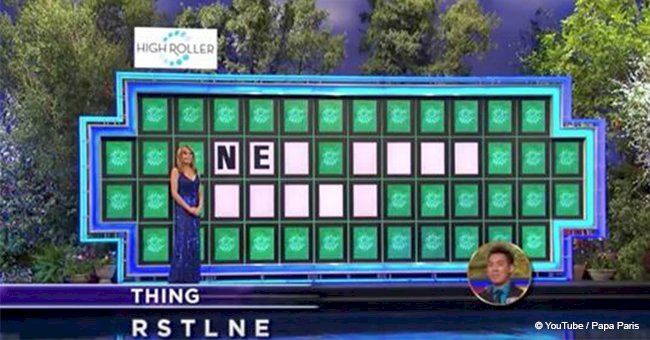 'Wheel of Fortune' contestant solves very hard puzzle with only one guess (video)
A contestant on "Wheel of Fortune," Emil de Leon, stunned host Pat Sajak and Vanna White when he solved a final puzzle to win $45,000.
A clip from the show was uploaded on YouTube on March 20, 2014, where the contestant guessed the right word that had only two letters.
The letters were there from the start, and he did not get any other hint in solving the question. He seemed to know the answer – New Baby Buggy.
Read more on our Twitter account @amomama_usa.
The host was surprised, and he was seen shaking his head and asked Vanna White what she made of it. She did not have any answer to the surprising attempt. Sajak then gave Emil a pat-down to make sure there was nothing fishy.
Emil did the impossible by guessing the word for which two letters were given. The feat earned him a place on Ellen DeGeneres' talk show.
The contestant explained how he won the game. He revealed that he did not have a winning strategy and that he is just a natural.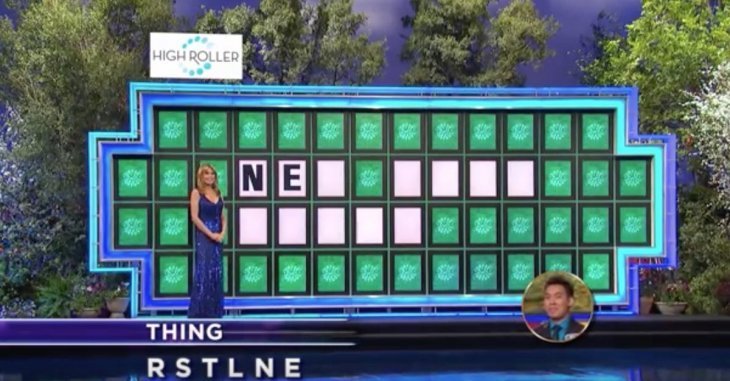 Source: YouTube / Papa Paris
He said, "The first letters that I learned how to say are R, S, T, L, N, E. Those are the prominent letters in "Wheel of Fortune.'"
He opened up about his love for the game and said that he had been watching the show for as long as he can remember. He had applied to be on the show for the first time, and he scored the slot on his first try.
He spoke about guessing "new baby buggy" and said that it was all intuition. "It's pretty obvious that the first word was 'new.' Then I worked on baby, 'new baby'… it sounds right."
Emil confessed that guessing buggy was the hard part, but he worked on the first letter of the word and somehow got it right.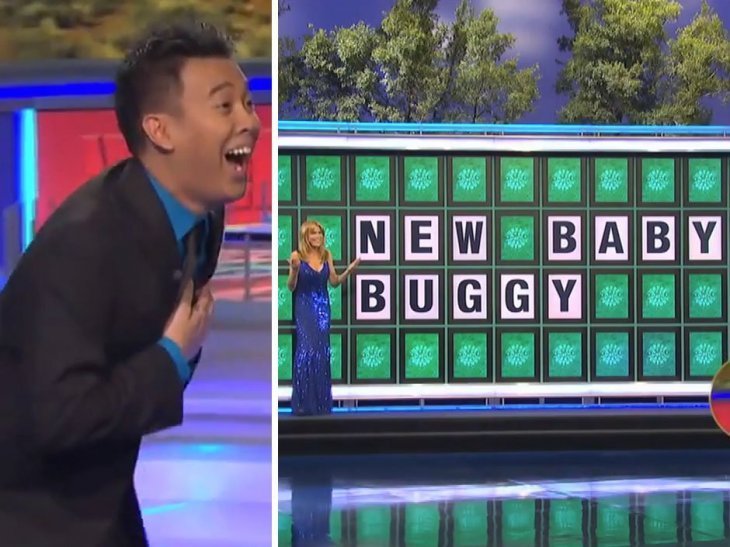 Source: YouTube / Papa Paris
Sajak described the win as the "most amazing solve in my 30 plus years on the show."
According to The Washington Post, who tried to decode the "amazing" win, Emil did not have many other words to pick. Though he achieved the feat in the 10-second time frame, "linguistics were in his favor."
The Washington Post tried to decode and said that a contestant gets a category and a mystery phrase to guess and is given six common letters – R, S, T, L, N, and E.
Besides, participants also get to choose three additional consonants, and one vowel and Emil guessed H, M, D, and O.
The first word was a giveaway. There is only one other three-letter word that starts with "ne" and does not end with one of the ruled-out letters – "neb."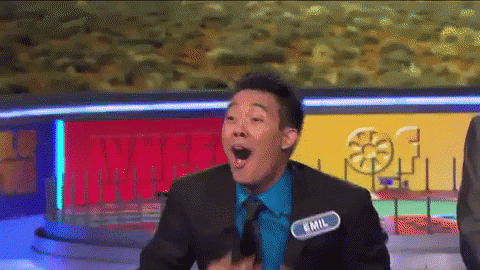 Source: YouTube / Papa Paris
Emil had to guess a four-letter and a five-letter word that contained his unused letters. Though the task requires a good amount of mental dexterity, it may not be entirely impossible.
The Washington Post claimed that contestants get to see a "Used-Letter Board" showing them the letters that remain. Of course, this is not visible to the viewers.
Another contestant had revealed about it on the official "Wheel of Fortune" blog. past contestant explained "Yes, there is a Used-Letter Board, so everyone knows which letters have been called… it starts with all 26 letters, and they drop off once they've been called," he said.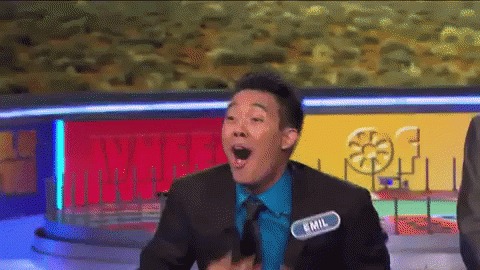 Source: YouTube / Papa Paris
Working through the permutations in a couple of seconds and on national television is indeed a brilliant effort, and Emil deserves credit for playing smartly with the board and not just making a wild guess.
The show has its fair share of hilarious guesses, too. In 2017, Melinda and her husband appeared on the show and had to solve a two-word puzzle in the "Living Things" category.
After the hostess revealed E, C, and Y and when nine letters were revealed, Melinda decided to try the answer and gave out "Popsicle Bike."
The host tried to hide his laughter while another couple revealed that the right answer was "Honeysuckle Bush."
For another participant, a wrong answer cost $1 million. Grandfather Franki appeared with his granddaughter Laural missed out on the big prize when they failed to guess the right answer.
The pair said "friend zucchini" instead of "baked zucchini" in the "Food and Drink" category. They had guessed the word correctly; they would win an undisclosed price which turned out to be $1 million.
Please fill in your e-mail so we can share with you our top stories!