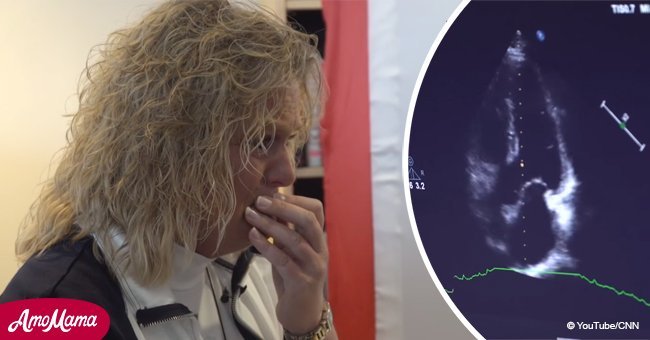 Mother reduced to tears when she hears her son's heartbeat 3 years after his death
Lisa Swanson's son, Levi Schulz, tragically passed away in a car crash in 2012, and his heart was donated to Nebraska Medicine patient, Terry Hooper.
Nebraska Medicine shared a video of Swanson's first meeting with Hooper on their Facebook page on April 1, 2016, and it turned out to be an emotional event for everyone present, especially for Levi's mother.
Hooper suffered from cardiomyopathy, a condition in which his heart was unable to pump blood effectively.
Read more on our Twitter account @amomama_usa.
Swanson and Hooper had kept in touch through letters since the heart transplant took place but had never met in person. The video shows them meeting face to face for the first time.
The video starts with Swanson and Hooper hugging, while Levi's twin brother, Shelby, looks on. She tells the grateful Hooper, "It's so nice to meet you. You can't cry though, or otherwise, we won't get through this."
Predictably Hooper is unable to stop his tears from flowing and turns to the other side to wipe his tears. He then goes on to hug Shelby.
Hooper is seen wearing a T-shirt which has Levi's face on it. Hooper points at it and says, "He's my hero. There's not a day that I don't think of him."
Hooper is then seen laying on a sofa while a sonographer examines his chest. The room is filled with the sound of Levi's heartbeat.
Swanson is understandably overwhelmed and emotional and breaks down with tears in her eyes. When asked how she feels about hearing her son's heartbeat she says she feels really good and the heartbeat feels like it belongs there.
Following Levi's accident in North Dakota in 2012, his heart was donated to Nebraska Medicine patient Terry Hooper, who suffered from cardiomyopathy.
Hooper said that not a day goes by when he does not think of Levi, and he will forever be grateful to him and his family.
Please fill in your e-mail so we can share with you our top stories!