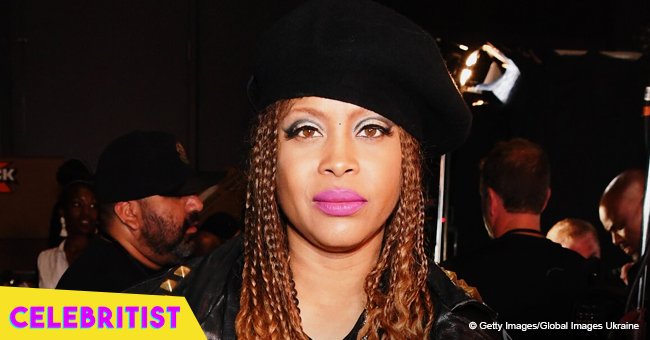 Erykah Badu shares video with her beautiful daughter who is her spitting image
Erykah Badu proved that her daughter Puma could be her twin in a recent video she posted on Instagram of the both of them having fun with each other, much to the delight of her fans.
Both Puma and Erykah are beautiful girls, and they definitely know how to have fun with each other. While jamming to some songs, they decided to record what they were doing, which was basically just them giving one another some love.
Showing off the striking color of their eyes, they both swayed to the music, with Puma even giving her mom a kiss on the cheek while at it.
The two of them were recently in the September issue of Harper's Bazaar, where multiple music royalty families were given their own spreads. For Erykah's page, she was seen sitting on a green and red couch while sporting a fur coat. Her eldest daughter Puma sat on the floor between her mom's legs, while her sister Mars was next to her mom on the couch.
Although the music icon was wearing a rather extravagant outfit consisting of a colorful coat and white boots, her children were wearing casual clothes.
Like all the others who have gone through the same shoot, Badu thanked Carine Roitfeld, Harper's Bazaar, and the "icon" crew for reaching out to them to join the issue.
Aside from the mother-and-daughters trio, the same magazine issue contacted the likes of Bruce Springsteen, Kanye West, Lionel Richie, Christina Aguilera, Mariah Carey, and more, who all posed alongside their beautiful children for the iconic music issue of the renowned magazine.
While the shoot featured her two girls, Erykah actually has three children, and her only son Seven Sirius Benjamin whom she shares with rapper Andre 3000, was missing in the family photo. Meanwhile, Puma's daughter is West Coast rapper The DOC, while Mars' father is rapper Jay Electronica, who was infamously caught cheating on her with music manager Kate Rothschild.
Please fill in your e-mail so we can share with you our top stories!