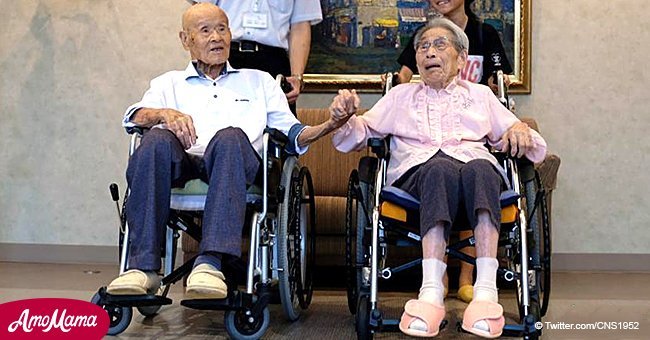 World's oldest couple reveal the secret to their 80-year marriage

Miyako and Masao got married in 1937 and now hold the title as the oldest living spouses by aggregate age in the Guinness World Records.
Japan is home to a number of centenarians, having one of the world's highest life expectancies. In this regard, the couple is not that unique.
It is their several-decades-old love that has touched the hearts of those on the internet.
Follow us on Twitter for more @amomama_usa.
According to Reuters, Masao Matsumoto is 108 years old and his wife Miyako is 100. The pair married in October in 1937 but they never had a wedding ceremony.
Regardless, they were given their well-deserved title complete with a bouquet of flowers presented to both of them. They posed with family members in their nursing home.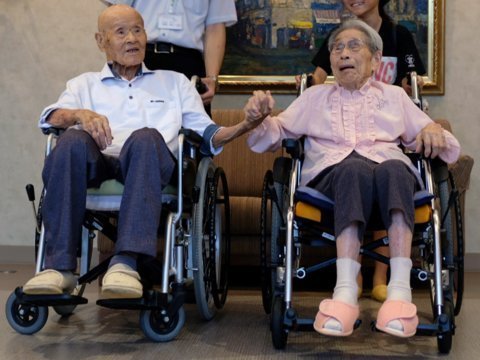 Source: REUTERS
The two have a combined age of 208. Miyako explained what really held the couple together.
"I am so glad. It's thanks to my patience, really." She laughed.
She held a framed certificate that almost overtook her small but still sturdy frame.
"I am so grateful that it brings me tears."
Masao used to be a soldier. He was sent to fight overseas when Japan went to war soon after the pair were legally married.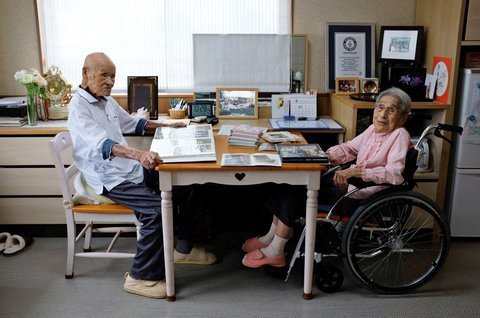 Source: REUTERS
Their daughter, Hiromi, said of the award:
"They've entered the last chapter of their life. It was an honor [for them] to receive this award. I would love them to continue living a peaceful life."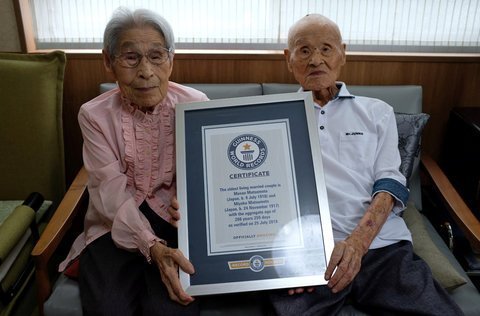 Source: REUTERS
Masao and Miyoka have only two years to go to actually beat the record for the oldest married couple by aggregate age ever.
This was set by Norwegians Karl and Gurdren Dolven. Their combined age was 210 years, 1 month and 34 days.
Japan is ranked No.2 in life expectancy, with an average age of 84. Hong Kong holds the highest rank.
Please fill in your e-mail so we can share with you our top stories!