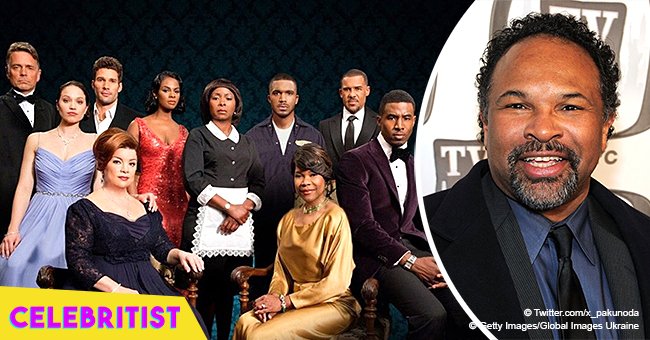 Geoffrey Owens allegedly accepts offer from Tyler Perry to join 'The Haves and the Have Nots'

After being job-shamed for working as a cashier at a Trader Joe's store, Geoffrey Owens allegedly accepted Tyler Perry's offer to work with him in "The Haves and the Have Nots."
As TMZ exclusively reported, Owens, who played Elvin Tibideaux on "The Cosby Show" from 1985 to 1992, accepted Perry's offer and got his first acting gig in a long time.
TMZ added that it wouldn't be a one-shot deal but something completely different: Owens would be getting a recurring role and he is allegedly set to appear in 10 episodes of the sixth season of the show.
Since "The Haves and the Have Nots" is filmed in Atlanta, Owens is expected to fly there sooner rather than later to join his new cast and begin filming.
TMZ announced that a couple of days after Perry tweeted a message in support of Owens' situation and offering him work with him. "I have so much respect for people who hustle between gigs. The measure of a true artist," said Perry.
OWENS WAS TOUCHED BY THE OFFER
According to People, Owens was very glad to receive such an offer from a director and producer as prominent as Perry. He confessed that he was somehow skeptical, though.
"I'm so, like, skeptical. Like, really? Are you actually saying come work with me? Because we've never worked together before. So that's a very, very generous thing for him to say. And we'll see what happens with that. But that's encouraging," pointed out Owens.
THE INCIDENT
Recently, a customer at a New Jersey Trader Joe's store identified Owens working in a cash register, took photos, and sent them to Daily Mail. The outlet shared the images followed by an article that was labeled as "job shaming."
HIS FIRST REACTION
When he saw the photos and the article, the first thing he though about was his 19-year-old son. Owens admitted that his friends might use that picture to make fun and embarrass him.
He texted his son to warn him about it and even apologized for "embarrassing" him. Thankfully, several people started sending him messages of support, which significantly helped him cope with the negativity. It was his son's text that made everything better, though.
"Even before the wave of support rolled in within an hour or two, he sent me a beautiful text back about how proud he was of me. I cried, I just broke down. He felt the opposite of embarrassment. He was so proud that I had taken the job. It was beautiful," added Owens.
Please fill in your e-mail so we can share with you our top stories!