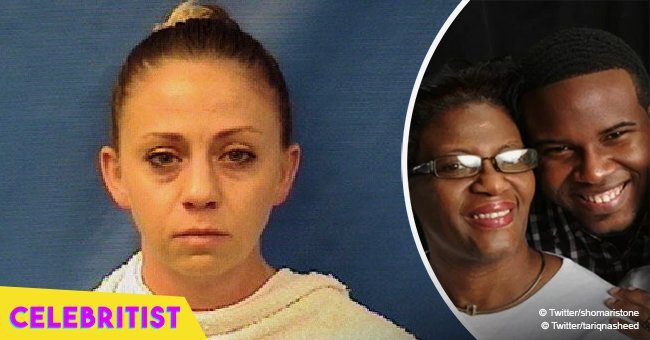 Mother of black man killed at his apartment by white police officer breaks her silence

Allison Jean, the mother of the 26-year-old man who was shot by a white police officer in his own house, talked about the incident in a touching interview.
According to her, Botham Jean, the victim of such a strange incident, would want her to seek justice for him. Allison pointed out that the person who committed the crime should pay a heavy price for it.
The woman apparently didn't know the shooter was a white woman as she said so in the interview. She then wondered whether or not the outcome would have been different had Botham been white.
Allison added that God loves every simple person regardless of the color of their skin. "Black, white, Latino, Jewish, Chinese, Indian, everyone. He loves us all the same."
"I couldn't believe it when we got that call. It just feels like a nightmare. I wish I could wake up. He impacted the lives of many. I'm getting calls from all over the world. My country St. Lucia is impacted," the mother added.
BOTHAM'S PERSONALITY
Allison revealed some details about Botham, who lived a "very excitable" life in the church, sang very well, and was a 2016 graduate of Harding University in Searcy. Speaking about the shooter, she said that, as Christian, she would forgive her.
SEVERAL UNANSWERED QUESTIONS
The mother needs to look in the shooter's eyes and ask why she had to do that to her son and why she had to take away her heart and soul as Botham didn't deserve to die.
SHE WAS CHARGED WITH MANSLAUGHTER
As Daily Mail reported, Amber Guyger, a four-year veteran of the department assigned to the Southeast Patrol Division, went to her apartment in the South Side Flats in Dallas after her shift ended.
However, she mistakenly got into Botham's home and, when she saw him in what she believed to be her apartment, she shot him dead.
Guyger was arrested and charged with manslaughter and was booked into the Kaufman County Jail. She was released after posting a $300,000 bond.
A YOUNG LADY ASKING FOR JUSTICE
Nine-year-old Zianna Oliphant got on the Charlotte City Council to give a powerful and touching speech about police brutality against black people saying that people shouldn't mistreat them just because they are black and that mothers and fathers are supposed to be with their families and not buried in graveyards.
Please fill in your e-mail so we can share with you our top stories!