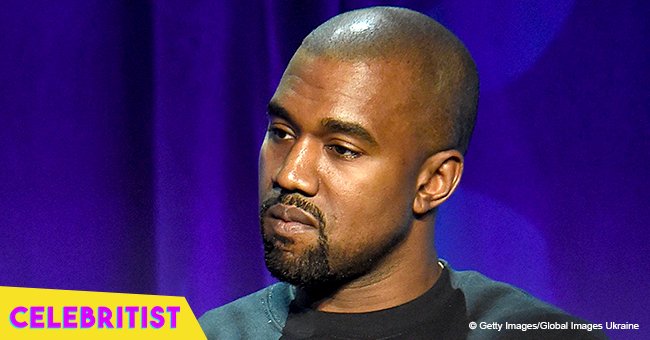 Kanye West allegedly kicks reporter out of a NYFW event for asking a question he didn't like

Kanye West allegedly kicked out a reporter during the Ralph Lauren 50-year anniversary runway show and gala dinner after he asked him a question he didn't like.
Last Friday, Ralph Lauren celebrated its 50th year in the business, celebrating it through a runway show and gala dinner in Central Park.
While outside on the red carpet, rapper and fashion designer Kanye West arrived just in time for a female reporter to bombard him with questions about Tyson Beckford's recent comments about his wife, Kim Kardashian-West. The Entertainment Tonight reporter was referring to the social media feud which had accusations of body shaming, sexual outing, and a lot more.
The Grammy Award-winning artist lost his composure and demanded that the public relations team remove the journalist from the carpet, threatening that it was either she left, or he did. Speaking to the house PR team on site, he said:
"Ralph Lauren would be disappointed to have a journalist ask me questions like this at his show. Either she leaves or me, you decide."
While the journalist quickly apologized, this did not stop her from being sent out of the show. While she was being escorted by event organizers, Kanye could be heard saying: "Ralph would be very ashamed that you asked that trash question."
Until the reporter was removed from the red carpet, West left the event premises. Less than an hour later, he was seen sitting on a dinner table right in front of Hillary Clinton, who was looking at Oprah Winfrey who was giving a speech, saying "I got a great seat."
The feud started when Tyson Beckford commented on a photo of Kim, which was caught by The Shade Room. In his comment, he said that the reality TV star's plastic surgeons have messed up her right hip and that he "didn't care for it."
Kim responded by saying that she knew why he didn't care for it, implying the rumors that Tyson was gay, which he has already denied. However, fans slammed Kim for being "homophobic" with her remark, which is quite odd given her relationship with former stepdad Caitlyn Jenner.
Now that their family feud has sizzled down, Kardashian-West has made sure to put the past behind her, respecting the fact that Caitlyn is still the father of her two youngest sisters, Kendall and Kylie. While she's taken the high road, it might take a bit longer for her sisters and mother to do the same.
Please fill in your e-mail so we can share with you our top stories!