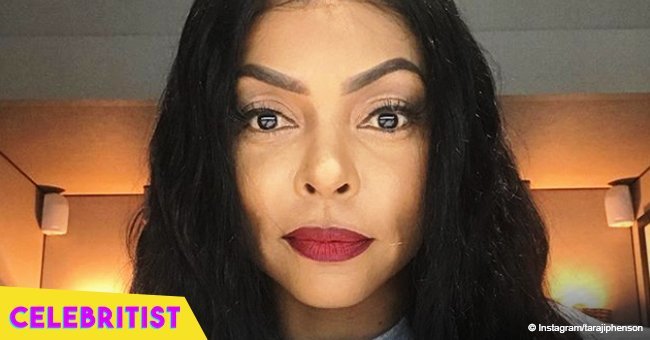 Taraji P. Henson hides her curves in loose bomber jacket and pants amid pregnancy rumors

Taraji P. Henson hit the US Open red carpet with her fiance Kelvin Hayden sporting a loose bomber jacket and pants, which fuels rumors that the 47-year-old is pregnant.
Rumors have been swirling around of Taraji P. Henson's alleged pregnancy at 47-years-old. This was first reported by MTO News, who learned the information from a credible source close to the couple. According to them, the "Empire" actress attended this year's US Open over the weekend, and she was "acting pregnant."
During the event, Taraji refused to drink, while Kelvin was carefully guiding her arm-in-arm. The source, who was also at the US Open, said that the couple was acting as if she was pregnant. Another insider who watched Taraji inside the luxury suite told MTO news that she would eat everything she could get her hands on, but did not drink alcohol during the event.
Kelvin and Taraji have been engaged since May 2018, but numerous reports have suggested that the two of them are already secretly married due to the clues they have been giving.
In one of her most recent posts on Instagram story which has now been deleted, she referred to her fiance as "#hubbybear," suggesting their secret marriage.
However, the 47-year-old and her beau have not shared any official wedding photos, nor have they confirmed their union during their appearances.
Rumors started swirling about their secret ceremony back in June when she and Kelvin brought along their close family and friends to a trip to Anguilla. Although their vacation was never confirmed as a wedding trip, with their family and friends accompanying them, it might have been one.
However, the two of them seem to be in no rush to get hitched, as they are currently enjoying being engaged to one another. Now that they are expected to be having an addition to their family in the next few months, their wedding might be pushed back even further to make time for them to welcome their alleged bundle of joy.
Please fill in your e-mail so we can share with you our top stories!