Remember Johnny Cash giving a final public performance just two months before his death?
Singer and songwriter Johnny Cash passed away – fifteen years ago to the day today – of Diabetes mellitus. He was 71 years old. 
Just two months before his death, Cash performed live at the Carter Ranch. His performance followed only four months after his wife's death. 
June Carter, who was by his side for 35 years, passed away from complications following a heart-valve replacement surgery. 
Read more on our Twitter account, @amomama_usa. It was a final opportunity for the world to mourn with Cash.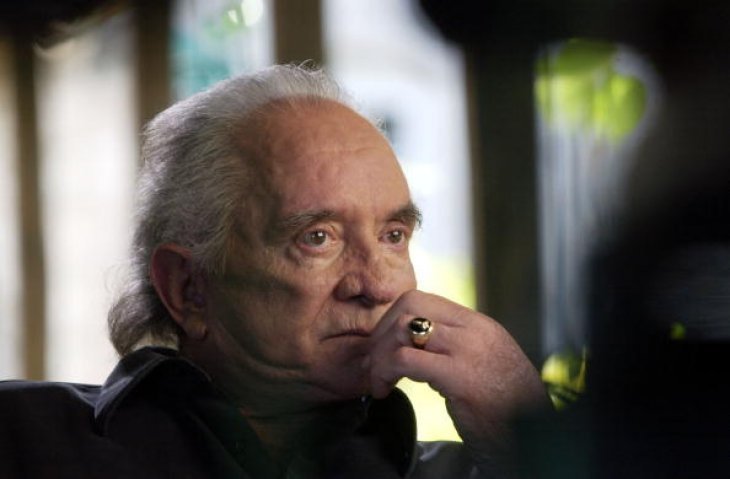 A frail Cash took to the stage and greeted the audience with a "Hello, I'm Johnny Cash." 
Cash performed some of his greatest hits, including "Folsom Prison," "Walk The Line," "Sunday Morning Coming Down," and "Ring Of Fire."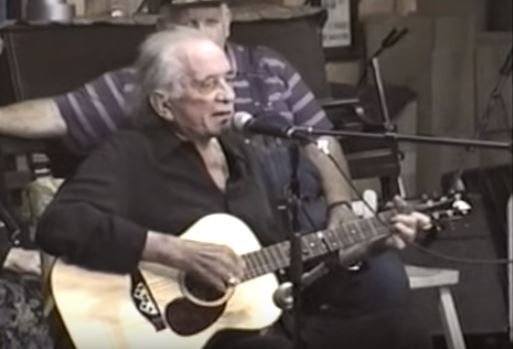 He also told the audience what Carter's love meant to him. Before starting the next song, Cash said: 
"The spirit of June Carter overshadows me tonight with the love she had for me and the love I had for her."
He added that they connect somewhere between "here and heaven," and that she came down from heaven for a short visit to give him courage and inspiration. 
5th July 2003, Johnny Cash made his last ever live performance when he appeared at the Carter Ranch. https://t.co/1yswdyDAnb pic.twitter.com/9znQENbzUW

— This Day in Music (@Thisdayinmusic) July 5, 2017
"I thank God for June Carter; I love her with all my heart. I would like to [play] this song she wrote; she was extremely proud of."
He then performed "Ring Of Fire," his voice breaking with emotion at the memory of the lost love of his life.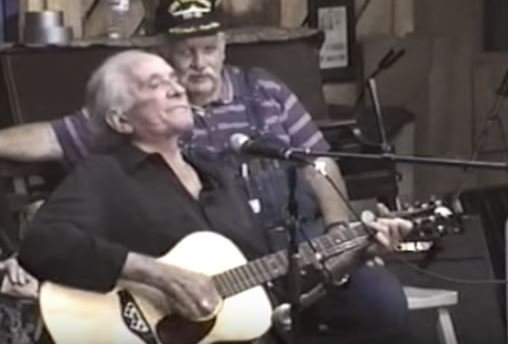 A YouTube user wrote in the comment section that it makes it even more heartbreaking when one realizes Cash was saying goodbye to his fans with his performance. 
Earlier this month, singer and songwriter Lenny Kravitz included a line in tribute to Cash and Carter on his latest single. 
On this day in country music: In 2003, Johnny Cash performed for the last time at the Carter Ranch. pic.twitter.com/44yDEZ2Vjo

— Cool 100 (@cool100fm) July 5, 2016
The song is titled "Johnny Cash" and will be included on his "Raise Vibration" album. The lyrics are: 
"Hold me like Johnny Cash, when I lost my mother. Whisper in my ear, just like June had to."
Kravitz explained that he was staying at a friend's house while visiting his dying mother. 
Really moving story from @LennyKravitz 💔 https://t.co/abS1YZ7Ih9

— Mark Savage (@mrdiscopop) September 5, 2018
He was alone in the house with Cash and Carter when he received that dreadful phone call that his mother had passed away. 
They consoled him, and Kravitz said it was a beautiful moment and it had been the "the last time that [he] was consoled in that way."