Grandpa steals the show as he challenges 2 performers to a breakdance battle in viral video
The video of a grandfather in the middle of a crowd break dancing to Nirvana's hit song "Lithium" versus two young men became viral due to the man's moves.
When the clip started, the unidentified grandfather was in the middle of the improvised dancefloor wearing black and white shoes, black pants, and a blue and black shirt. He was dancing in front of two considerably younger men who looked astonished and delighted.
A few seconds after that, the grandfather shook the hand of one of his "competitors," and the breakdance battle began.
The senior man, holding a cigarette in his hand, started moving very smoothly trying his best to follow the song's rhythm but adding the kind of steps that usual breakdance battles have.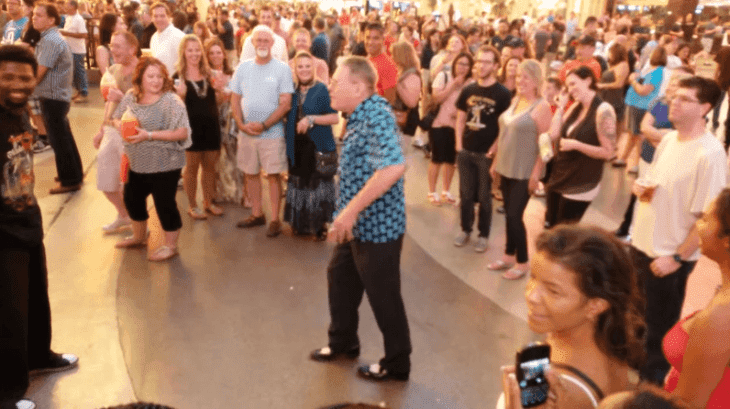 After showing off his skills, he slowly walked while doing "the robot" toward the younger contestant and touched him on the shoulder as if he was passing him the responsibility to dance.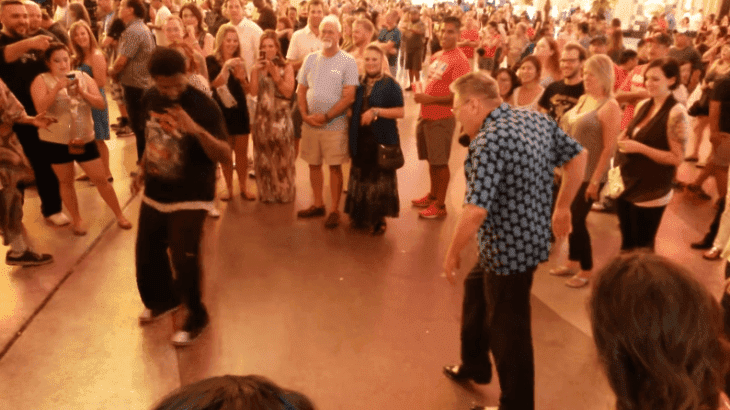 CHALLENGE ACCEPTED
The man accepted the challenge and made a couple of fast moves. Soon later, the grandfather got in the dancefloor making "the robot" once again but, this time, he went from slow steps to quick footwork much for the delight of the audience.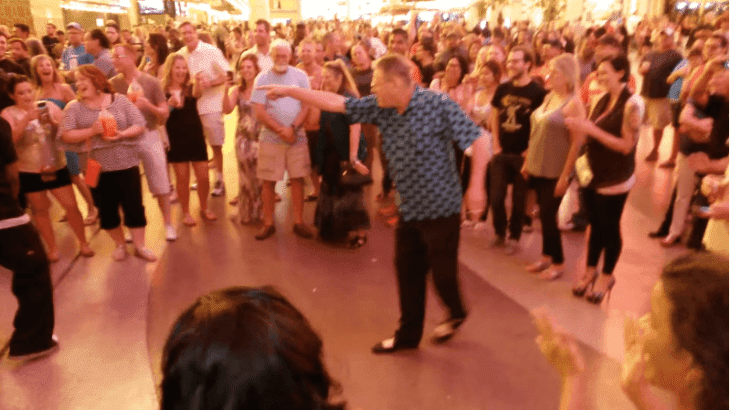 Then, he danced in front of the man and asked the other person to join the battle. The second young man accepted and danced off for a bit, showing how flexible his ankles were.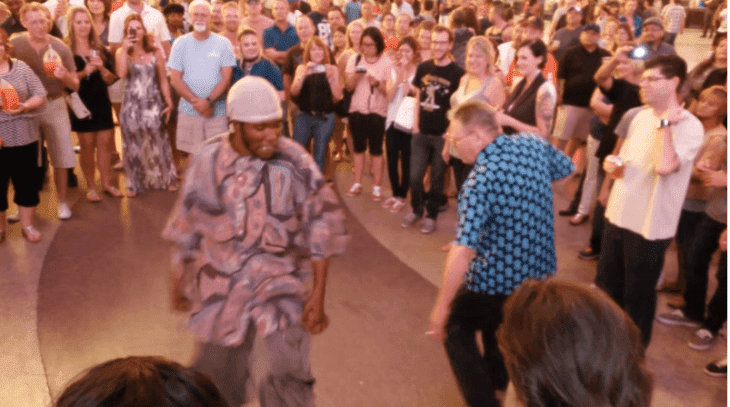 A GRACEFUL WAY TO LEAVE
Finally, the grandfather did the "moonwalk" and got out of the dancefloor taking a bow. The crowd couldn't help but applaud and cheer the man who slowly walked away from the group.
While there are no details about the grandfather, it is obvious that he was some sort of dancer when he was younger and took that chance to show off his moves.
A 93-YEAR-OLD MAN DOING THE KIKI CHALLENGE
The grandfather decided to give the popular challenge a try after watching a video of his great-grandchildren doing it. The clip started with Drake's "In My Feelings" song while the truck was slowly moving.
He started swinging his arms up and down while following the rhythm of the song and the vehicle. When the music stopped, the nonagenarian kept showing off his dance skills and even smiled at the camera proving that he was having a great time and that everybody could do the challenge.