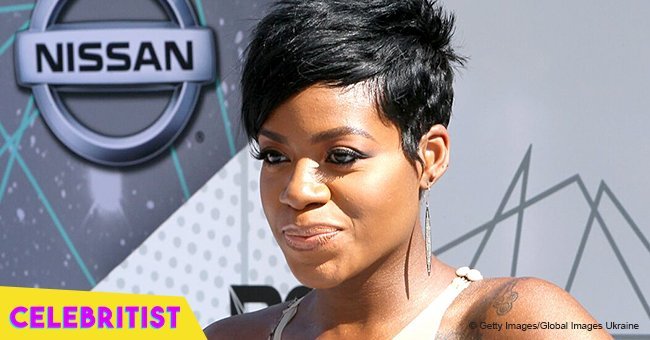 Fantasia's teen daughter flaunts her curly hair while wearing blue sweatshirt in new video
Zion Barrino is stealing hearts all over Instagram with her stylish curls and powerful personality. The teenage girl first became famous being a little toddler, but she left fans amazed at how much she has changed.
Fantasia Barrino's eldest child and only daughter, Zion, is a stunning teenager in a recent clip shared to her Instagram account. The 17-year-old looked confident in a blue sweatshirt, rocking her long curly hair while singing an excerpt from XXXTentacion's "I Don't Wanna Do This Anymore" to the camera.
"You're my only one. #memyselfandi," she captioned the clip.
Zion deactivated the comment section on her page, but the clip has almost 10k reproductions already.
Fantasia and Zion have come a long way from the first time they were introduced to the public in "American Idol." Back then, Barrino's caught the attention of the judges and the public not only for her undisputable talent but also for her story.
The singer had Zion when she was 17-year-old and had to drop out of school to take care of the girl. Her boyfriend and Zion's dad had violent tendencies, so Fantasia ultimately decided to split with him. She struggled to make ends meet while being a single mom, but when she auditioned for the reality singing competition, Zion was there to be her biggest cheerleader.
Now, 13 years later, Fantasia has become one of the most iconic R&B divas in the entertainment industry. While some people think she's underrated, the singer has six albums under her name and keeps on making an audience go wild whenever she performs.
While is not clear if her daughter wants to follow in her steps, Zion seems to be enjoying her best life by not sharing much of it on social media. Her Instagram account has only a few posts, but in all of them, Zion seems like a confident, independent girl that know she inherited her mother's beauty.
Barrino is now married to Kendall Taylor. She also has a son Dallas Xavier Barrino with an unknown man.
Please fill in your e-mail so we can share with you our top stories!