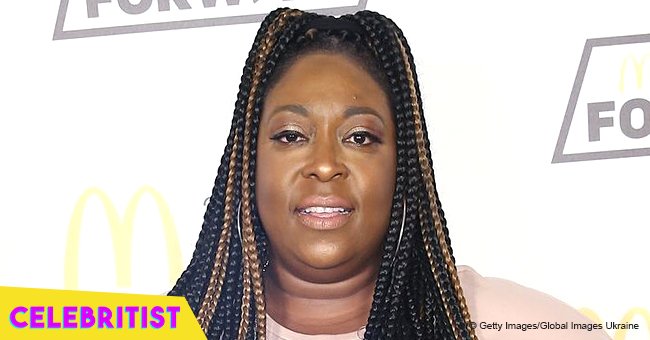 Loni Love shows off legs in high heels and glittery dress after impressive weight loss
Loni Love shows off her legs in a commemorative post that she posted on Instagram, showing off the results of her impressive weight loss journey.
Loni Love has decided to make a big change in her life by taking care of her body and having a healthier lifestyle. Because of this, she has been more confident in the way she projects herself in front of other people, and it has done wonders for her.
This hasn't always been the case for the TV host, who once opened up to her "The Real" co-hosts about feeling insecure about the way she looked and said that she only ever felt accepted with them and they welcomed her with open arms.
While speaking to her co-hosts Tamar Braxton, Jeanie Mai, Adrienne Bailon, and Tamera Mowry, she suddenly said something that surprised them all as they were speaking about body image in and around Hollywood and the entertainment industry.
"These ladies make me feel really at home and welcome about my body. They don't tease me."
Clearly a sensitive topic for Loni, she shed a few tears while speaking to her co-hosts who were visibly confused by what she was saying. According to them, they would never tease Loni for her weight.
"I don't feel good about myself sometimes so thank you," she said through tears. "The public compares me. They don't."
Tamera Mowry, who was pregnant at the time of the episode, made sure to let her know:
"You're beautiful. You look stunning. You know I'm to the right of you and I'm always saying how beautiful you are because you are in the inside and out."
Despite all this, Loni is now celebrating the 5th season of their daytime talk show, and it's been a good ride for her and the rest of the cast. Hoping for there to be a lot more seasons of their successful show, they've been celebrating the release of their 5th season.
She posted a photo of the event, announcing that the start date of the new season is coming up soon, this September 17.
"I wore heels just for this.. #thereal Season Five comes back with new live episodes September 17! #foxdaytime"
Every one of their cast members, who have turned from workmates to family, are excited about their much-awaited comeback. Fans can expect more juicy topics to be discussed during the show, and it'll definitely be an interesting thing to watch for people glued to their screens.
Please fill in your e-mail so we can share with you our top stories!