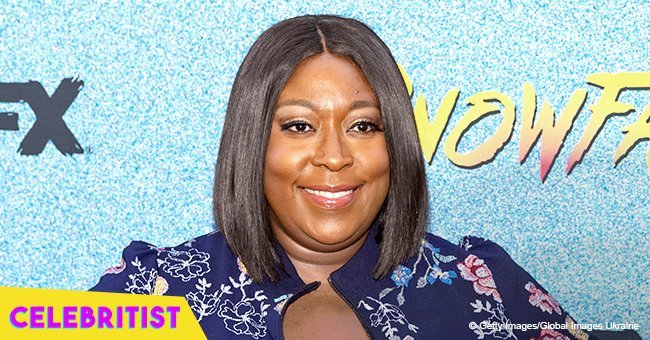 Loni Love flaunts slimmer curves in tight black dress after impressive weight loss journey

"The Real" co-host Loni Love flaunts her slimmer physique while wearing a tight black dress in one of her most recent appearances.
Now that she's decided to take care of her body by having a healthier lifestyle, she has been more confident in the way she projects herself in front of other people. This wasn't always the case for the TV host, who once opened up on her own talk show regarding her struggles with being fat.
While speaking to her co-hosts Tamar Braxton, Jeanie Mai, Adrienne Bailon, and Tamera Mowry, she suddenly said something that surprised them all as they were speaking about body image in and around Hollywood and the entertainment industry.
""These ladies make me feel really at home and welcome about my body. They don't tease me."
With the topic being a sensitive one for Love, she shed a few tears as she explained herself to her co-hosts who were confused by what she meant. According to them, they don't tease Loni for her weight, and if anything, they even "touch her too much", according to Jeannie Mai.
Saying how she has faced some harsh criticism from the public, it's with her fellow hosts that she truly felt at home.
"I don't feel good about myself sometimes so thank you," she said through tears. "The public compares me. They don't."
Now that she has finally let all her feelings out, it has been much easier for Loni to express herself with other people. Her co-stars gave her a new sense of confidence, which has helped her in ways that they didn't even know. Whenever she feels upset or even down about her size and weight, she knows she can always count on her work friends who have quickly become family.
Tamera Mowry, who was pregnant at the time of the episode, made sure to let her know:
"You're beautiful. You look stunning. You know I'm to the right of you and I'm always saying how beautiful you are because you are in the inside and out."
It has been great seeing Loni become more confident in herself, and this has reflected in the way she dresses, wearing whatever it is that she wants to wear. What she experienced serves as an inspiration to many American women who struggle with their weight in hopes of being "accepted" in society due to the stigma often associated with being overweight.
Please fill in your e-mail so we can share with you our top stories!