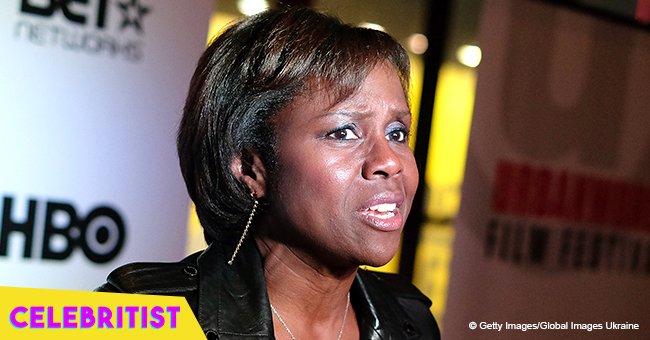 Deborah Roberts shares photo of her late mother and touching message
Deborah Roberts pays tribute to her late mother on Instagram with a touching message and a throwback photo of her when she was much younger.
September 11 is known worldwide as a very tragic day due to the terrorist attack on the Twin Towers in Manhattan. However, the date means double the heartache for Deborah Roberts who also lost her mother on the same day.
During her third death anniversary, the journalist made sure to share how much her mom meant for her, even mentioning the fact that she mourns with the rest of the country in terms of lives lost on that day.
"Three years later, it's still hard to believe she's not with us. Sept 11 is a double ache for me. It marks the loss of so many in NY and of my sweet mother."
According to the proud daughter, her mom, Ruth Roberts, was a gentle and kind soul who was responsible for teaching her all about love and respect. However, one more thing that she misses about her mom is that she made some really good peach cobbler that Deborah would look forward to devouring every time she went home.
"Ruth Roberts was a gentle, kind soul who taught me all I know about love and respect. And she made a mean peach cobbler every time I came home. Miss her so very much. #grateful #daughter"
Given that her life is an open book, Roberts also recently opened up about the struggles that she and her husband faced while raising their son. The couple's 15-year-old son had some development challenges while he was still a baby, and she revealed this during the 2018 ADAPT Leadership Awards Gala in New York.
"[After my son was born], it was pretty apparent that he was facing some challenges, and we weren't sure what his world and what our future would be."
Confident that their son would be able to overcome these challenges, the couple searched for the best doctors and therapists, and "watched him blossom" into the teenager that he is today.
Roker stressed how important it is for people to be more receptive to those with special needs, even referencing one of President Donald Trump's ideas of building a wall between the US-Mexico border.
"There's been a lot of talk about building big, beautiful walls. Well, we have to tear down those walls, tear them down, make them nice."
The couple, who has been married for decades, has been doing a great job raising their kids, and this is partly because of the way their own parents raised them, now that fans know how Ruth brought up Deborah as a kind and loving woman.
Please fill in your e-mail so we can share with you our top stories!