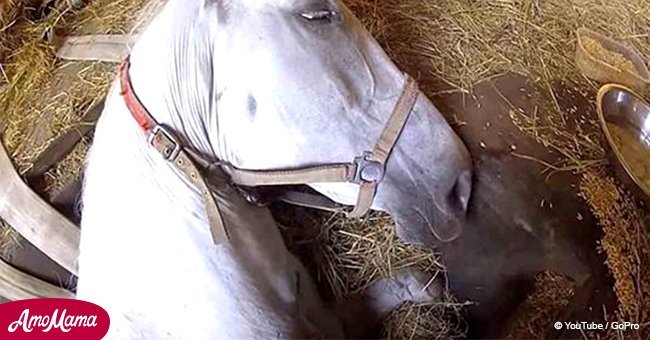 Farmer begs his horse not to die after helpless animal falls into a pit
The bond between a man and his horse cannot be understated. This was understood when Marek Slodkowski, a Poland farmer, tried to keep his dying horse awake after it got trapped.
In a YouTube video, Slodkowski walked to his barn one morning in 2016 and was horrified to find that his large friend Freedom had fallen into a maintenance pit.
When he gets near the horse, Slodkowski says "Don't sleep, don't sleep," to the poor animal. He knows he has to do something fast.
Follow us on Twitter for more @amomama_usa.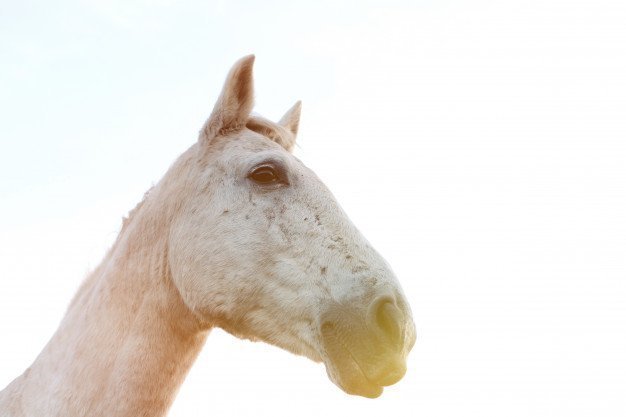 Source: FreePik
The owner, who has been taking care of horses for 13 years, tried to elevate Freedom by pouring hay into the hole.
Unfortunately, this did not work. Slodkowski then decided to call the fire department to help with the rescue. Meanwhile, Freedom's conditioning was gradually getting worse.
A number of firemen arrived at the barn. They attempted to lift the horse to the extent that Freedom could lift its legs out and climb outside.
One man said, "If she doesn't want to get up on her own, we definitely won't be able to lift her out."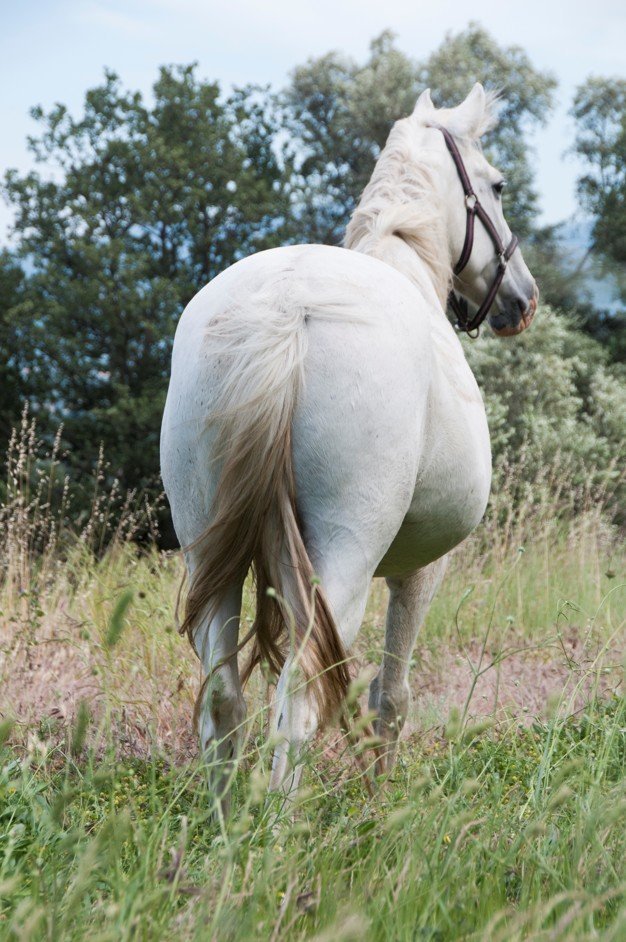 Source: FreePik
They placed about three ropes underneath Freedom and with all their strength, pulled upwards. But to no avail.
After a break, Freedom is seen eating some hay before she makes another confident effort to climb up. Her fight is not over.
The men come back and lay some more hay in strategic places within the pit so that Freedom might be able to reach high enough. When she gets one leg out, the men bring back the hoses.
They again place the hoses underneath Freedom and lift. This time, she successfully climbs up and out of the small enclosure and immediately stretches her legs outside in the green pastures.
Back in December 2017, another heartwarming horse rescue took place amidst wildfires in Sylmar, California.
Gina Silva, a FOX 11 News reporter, noticed Kenny the steed's teeth protruding from a hole. The horse was desperately trying to leave his stable.
Silva's first attempts failed as she lacked numbers and manpower. By spreading news of the situation, however, she was assisted by a small team from the LA County Fire.
Other people also came to help the horse who had actually fallen when it tried to run away from the fires. The rescuers worked together and broke down the wall that was trapping the helpless horse.
The horse was taken to an evacuation centre close by and its condition significantly improved thanks to the kind hearts of the people who went to help.
Please fill in your e-mail so we can share with you our top stories!