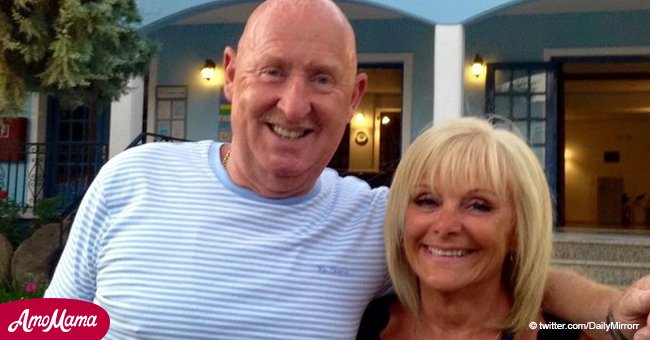 British couple reportedly killed by E. coli at five star Egyptian hotel
A British couple died in a holiday resort in Egypt after they were suspected to have been affected by an E. coli infection, as revealed by the country's officials.
69-year-old John Cooper and his wife, 63-year-old Susan Cooper, passed away on August 21, 2018, at the Steigenberger Aqua Magic hotel in Hurghada along Egypt's Red Sea coast.
An official statement obtained by BBC revealed that E. coli bacteria was a factor in both the couple's deaths.
The information was supported by the post-mortem examinations conducted according to the Egyptian general prosecutor.
Follow us on Twitter at AmoMama USA for more details and updates.
Nonetheless, the couple's daughter, Kelly Ormerod, refused to believe that the findings were accurate. She said they were "absolute rubbish."
Speaking with BBC, Ormerod believed that her parents did not die because of the bacteria. She claimed the symptoms shown by her parents were not consistent with E. coli infection.
She also revealed that another post-mortem examination would be conducted in the United Kingdom once the bodies have been transferred.
The Egyptian general prosecutor's statement declared that John experienced acute intestinal dysentery caused by E. coli, while Susan experienced a complication connected to the infection, which was said to be likely caused by E. coli.
In addition, samples of the hotel's drinking water were tested, and they were reported to be clear of any hazardous bacteria. The bodies also showed no signs of criminal violence.
BBC pointed out that any strain of E. coli that attacked the couple, which led to their deaths, would have been very lethal.
Most strains of E. coli – a type of bacteria in the gut of humans and animals - are harmless. Some strains lead to cramps and diarrhea, while others are more severe and damaging to the body.
A professor from the London School of Hygiene & Tropical Medicine named Brendan Wren said the couple was "very unlucky because these strains are very rare."
Although, it should be noted that E. coli have ended many lives in the past. Most of the time, people who die from the bacteria consume contaminated food like meat, bean sprouts, or salad leaves.
Rare cases, such as what the Coopers experienced, have distinct toxins that lead to immediate death.
The infection directly attacks the internal organs, such as the liver and kidney, which cause them to shut down.
In connection to E. coli contaminating various foods, the Centers for Disease Control and Prevention (CDC) linked the recent outbreak of E. Coli in 11 states to romaine lettuce.
At least 35 were sick, and 22 were hospitalized from the E. coli outbreak in April 2018.
Please fill in your e-mail so we can share with you our top stories!