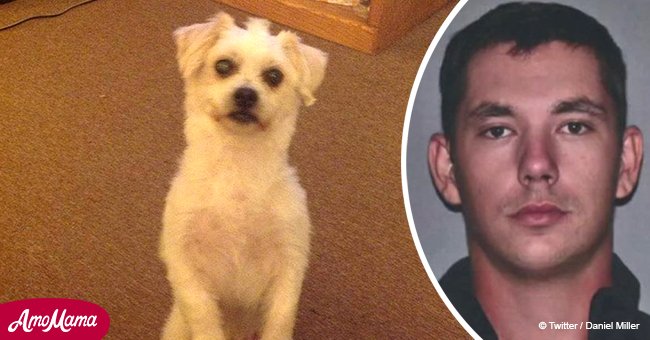 Man allegedly buried ex-girlfriend's dog alive – said her dog wasn't getting along with his cat
A 24-year-old man from Massachusetts was arrested after he reportedly buried his ex-girlfriend's dog alive, claiming that the dog and his cat did not get along. The dog was rescued but ended up getting euthanized.
Richard Piquard was charged on a single count of animal cruelty following the incident, which led to the 17-year-old Shih Tzu's death.
Northbridge Police Department sent the suspect to prison on September 10, 2018, according to online court records.
Supposedly, Piquard dug a hole at this backyard and placed the dog named Chico in it before he buried it alive.
Follow us on Twitter at AmoMama USA for more details and updates.
The Worcester Telegram reported that Piquard had been the guardian of the dog for the last 18 months since his former girlfriend's landlord does not allow pets.
Piquard had allegedly told his ex-partner to take her dog a few times, but she was unable to find a new home for the dog.
While speaking to the detectives, he also claimed that his cat was not getting along with the dog.
The cat had been placed in the suspect's parent's custody.
Following the incident, the Telegram found out that Piquard had sent a message to his friend informing the person of his crime. The friend then notified Piquard's former girlfriend, and she was the one who called the police.
When the police arrived on the scene, Chico was still alive after being pulled from the ground.
The pup was taken immediately to Cummings School of Veterinary Medicine at Tufts University, Grafton, Massachusetts.
Medical experts tried to save the dog but to no avail. Chico had to be euthanized.
After his arrest, People obtained information that Piquard was released on the evening of September 10 after posting $1,000 bail in cash.
If Piquard ends up being convicted, he is expected to face five years in prison.
In other news, another man was charged with animal cruelty after he was caught on surveillance camera getting rid of his dog in an abandoned area.
Supposedly, the area was known to be a place where a lot of animals are abandoned, which is why secret cameras have been put up and led to the man's arrest.
Please fill in your e-mail so we can share with you our top stories!