Mom snaps her little twins, but stops the moment she spots a deadly creature following them
An Australian mother took the scare of her life when she snapped a picture of her 16-month-old girls, and noticed a dangerous reptile approaching them.
The photo that Stacee Carter took is chilling. It captures the precise moment when a snake slips towards her two daughters while they enjoy a country trail.
The woman posted the image on Facebook showing the exact moment her partner Jack and their daughters Ava and Isla were walking through Kings Billabong Park, near Mildura, and the reptile suddenly appeared
"We were just having lunch and going on a nice adventure – I was just in my own world playing and taking photos," Carter said in her Facebook post.
Actually, it was Jack who saw the reptile first, and the couple believes it was a highly poisonous brown snake. As if it wasn't scary enough, this snake is considered the world's second-most venomous land snake.  Read more on our Twitter account @amomama_usa
Carter told how she shouted and Jack, "the quiet one," immediately went into action.
"He was prepared to get bitten for his kids. It happened quite fast, but he scooped up both girls placed them with me and stomped behind the snake and it slid away," said Carter, relieved that everyone was okay.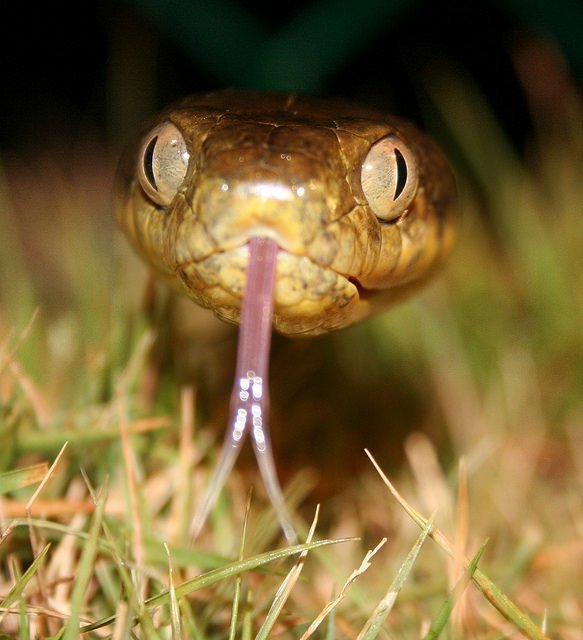 She posted her terrifying experience on her Facebook page, where she wrote: "JUST A WARNING - be careful down the billabong in Mildura OR anywhere in general in the bush on this beautiful day."
Despite the frightening experience, Carter said that this would not stop the family from hiking again.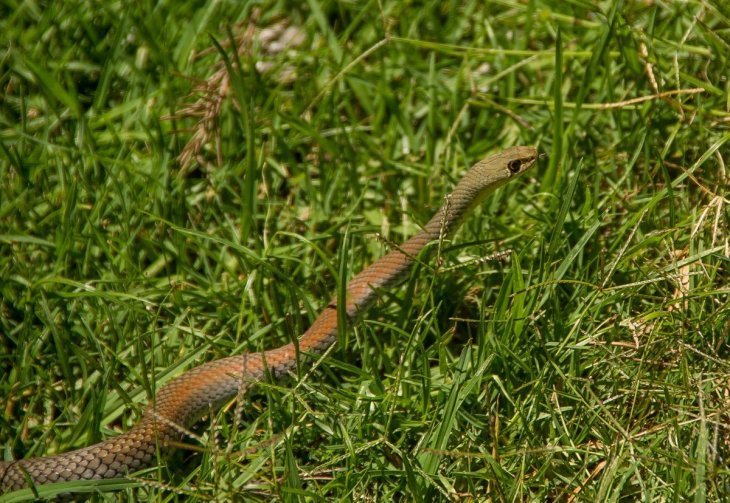 Snakes can be really terrifying, just like this report of two dogs that were fighting a black snake in their owner's backyard.
The dogs wanted to help and protect their owner but they ended up making things more chaotic. They fought the snake insistently, but on a crazy move, one of the dogs accidentally threw the snake right to its owner.