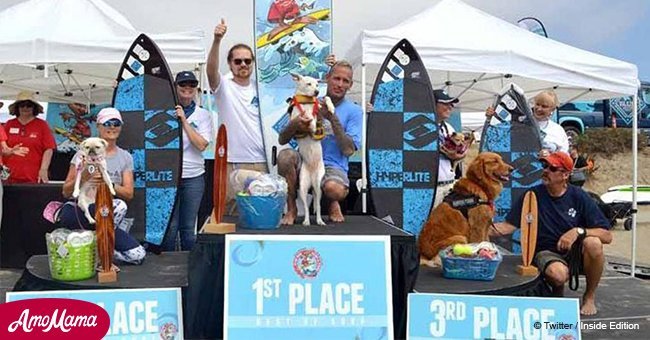 Californian dogs conquer the waves during annual competition
Over 70 dogs competed for the annual surfing event in San Diego County for a good cause.
Dogs of different breeds, shapes, and sizes come together to take part in the yearly competition all for their love of surfboards and waves
The furry pets rode the waves to be hailed the "Top Surf Dog 2018" during the 13th Annual Surf Dog Surf-a-Thon in Del Mar, San Diego County, California.
The event, held on September 10, 2018, aims to raise enough money to support the Helen Woodward Animal Center, which is a no-kill shelter that puts up many animals for adoption.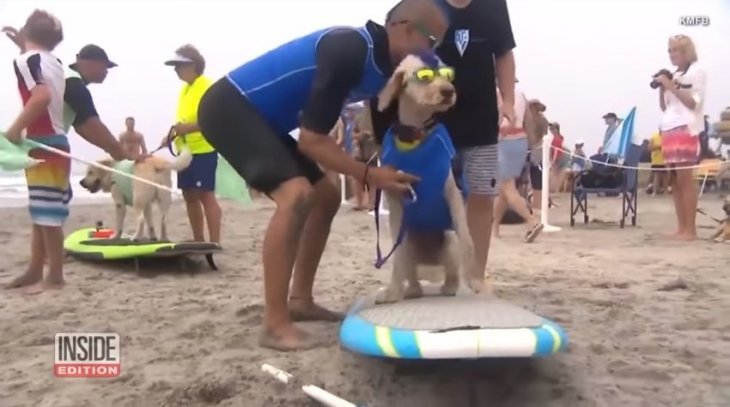 Source: YouTube/ Inside Edition
Follow us on Twitter at
AmoMama USA
for more details and updates.
The shelter hopes that the animals they cater will find their forever homes, and the surfing event is a great way to publicize their cause.
Speaking with Inside Edition, one of the dog owners, Kentucky Gallahue, said, "We got the mentality that we just go out there to have fun, we're not out there to really compete."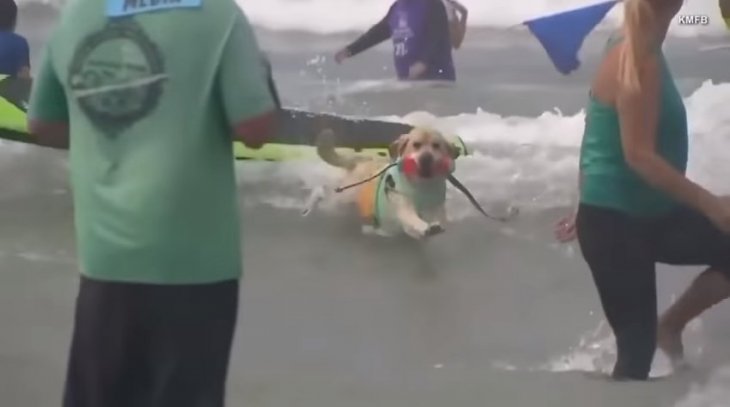 Source: YouTube/ Inside Edition
Gallahue came with his trusty pet, Derby, to hit the surf.
He recalled a time when he was still trying to learn how to surf and as it turned out, Derby was interested in learning as well.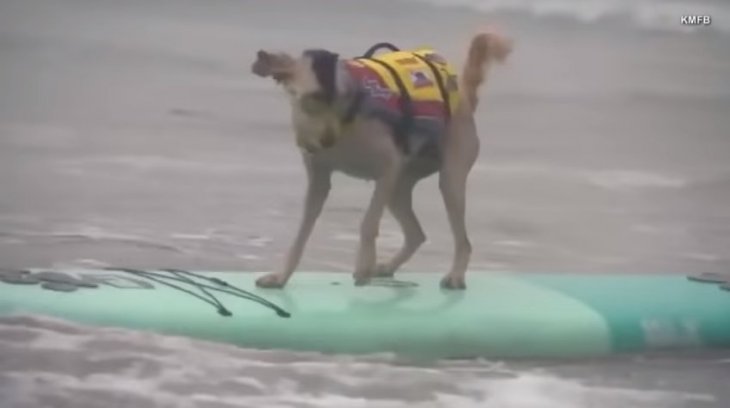 Source: YouTube/ Inside Edition
"I was actually learning to surf when I got here, and he kept following me out, and I pushed him on a wave, and he rode all the way in. I was kind of mad but proud at the same time because he learned how to surf before me,"
said
Gallahue.
Each dog was judged on their capability to surf and ride a wave. They were also tested on their ability to stay on their boards, while judges checked if the pups demonstrated their surf spirit.
In the end, a man named Ryan Rustan from Huntington Beach and his dog, Sugar took home the championship trophy.
Surf Gidget, the pug, won second place and Turbo the golden retriever was announced as the third placer.
In August 2018, a different surfing competition took place in California, but much like the Surf-a-Thon, it was also a surfing contest for dogs.
Around 45 dogs joined the third World Dog Surfing Championships in Pacifica, California.
The event was also held to raise money for two charities dedicated to animals.
Please fill in your e-mail so we can share with you our top stories!