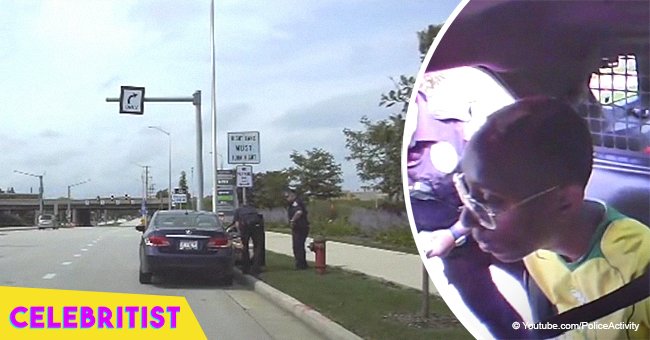 Black teen gets handcuffed by police while riding in car with white grandma after church

A black teenager in a car with his white grandmother and her friend is handcuffed and detained by police who thought he was robbing them.
In a case of mistaken identity, a black teenager in a car with two white women was handcuffed by police thinking he was a robber.
On Sunday, police in Wauwasota in Milwaukee County, Wisconsin was alerted by an African American couple who claimed to witness what looked like a robbery of two white women inside a blue Lexus vehicle. In response, the officers pulled over the car the couple pointed at and asked the 18-year-old black man inside to step out. Out of camera range, he was handcuffed and asked to keep his hands up, go on his knees and later enter the police car. While this was going on, the officers' handguns were drawn.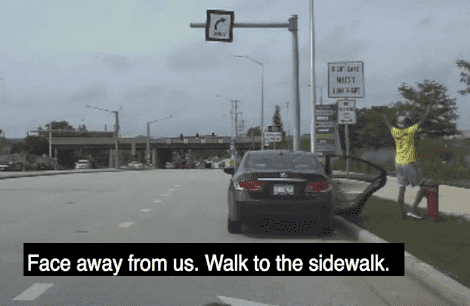 Source: YouTube
However, when police explained the arrest to the white women in the car, one of them exclaimed,
"Well, I'm telling you this is my grandson. And this is my best friend who has known him since he was a baby!"
It turns out the women were driving home from church with the grandson.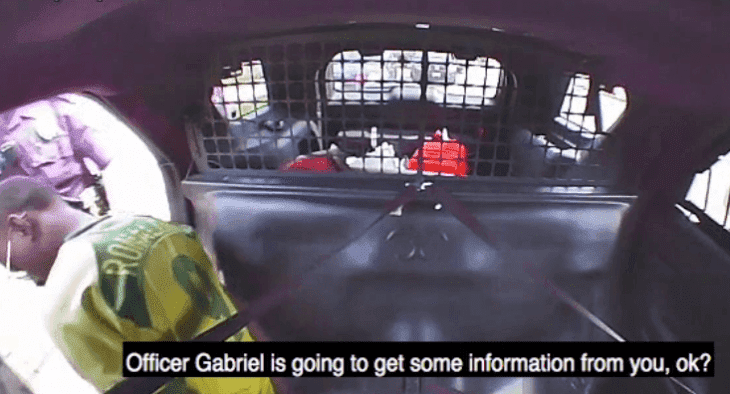 Source: YouTube
Realizing the mistake, the officer who questioned the teenager identified as Akil Carter later explained it was a "misunderstanding based on somebody's misperception."
The grandmother then said,
"I'm sure he (the person who reported it) saw two white ladies in a car with a black kid and he made some assumptions."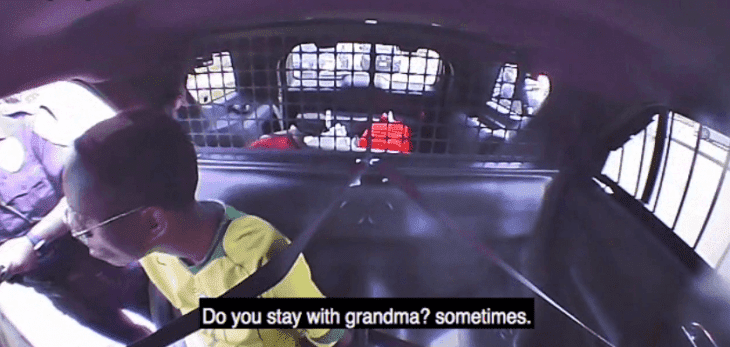 Source: YouTube
When she was told the informants were a black couple, she proclaims,
"Well, that's even worse!"
It took six minutes of detention before Carter was released.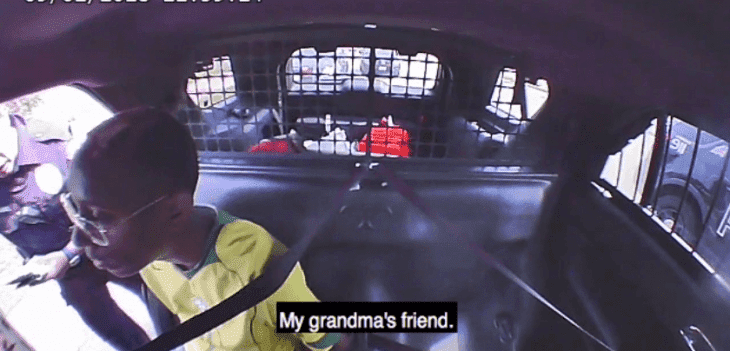 Source: YouTube
The couple who alerted the police were no longer there when police returned to get a statement from them. Meanwhile, Attorney Joy Bertrand told USA Today that she had requested for an investigation to determine the legitimacy of the police intervention.
"After we take a look at whatever basis they have for stopping and harassing this family, we will be able to comment further."
Cases of mistaken identity happen all the time and this recent one, though upsetting, is easy to forgive. However, Richard Jones, a Missouri native had already been serving 17 years in prison when he was finally released last year after it was discovered he was wrongly convicted due to mistaken identity. Jones, 41, was sentenced to 19 years in prison for aggravated robbery in Kansas only to find out more than a decade later that the man who actually did the crime looked almost like him and was also in the same prison he was in. Pleading his case, the judge ruled in favor of releasing Jones on the basis of doubt due to the strong resemblance of the two. Though Amos denied committing the robbery, his proximity to the scene of the crime made him a more likely suspect. Jones was finally released in June 2017.
Please fill in your e-mail so we can share with you our top stories!