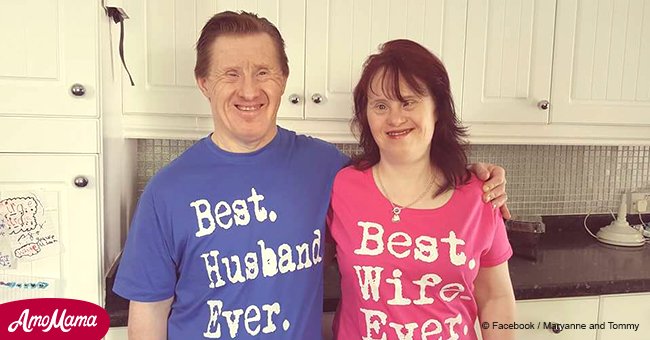 Couple with Down syndrome that was labelled 'disgusting' celebrates their 23rd anniversary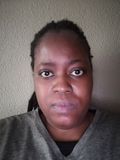 Tommy and Maryanne met in 1990 while working in a local training center for people. Both of them are living with Down syndrome.
Over a year after meeting, the two decided to get engaged. Although their relationship was deemed as disgusting by some critics, this year, the pair celebrated 23 years of marriage.
In July 1995, Maryanne Pilling, now-46, had her mother Linda Martin present as she married the love of her life, Tommy Pilling, now-60. The couple married at a church in Shoeburyness, Essex.
Twenty-three years later, the couple who lives with Down syndrome, are still happily married. Their marriage is filled with kisses and cuddles.
For more on this story go to our Twitter account @amomama_usa. Maryanne now lives with Tommy in Southend-on-Sea.
She tells her husband she loves him three times a day and lights up when speaking of him. The couple also loves cooking dinner together, going out to concerts, and playing football with loved ones.
When the two decided to get married critics called Martin a "bad mother." Some even deemed the couple's relationship as "disgusting."
However, Martin defied them by saying, "I wish I could have found a love like it in my life - because it's very honest, it's very true and it really is a beautiful thing."
She spoke about her daughter and son-in-law on Jo Piazza's Committed podcast ahead of their wedding anniversary.
She told the host, "I can always remember saying I don't care what she [Maryanne] achieves, I just hope to God she finds somebody to love. And she did, she has."
The couple began their relationship 28 years ago. They met through "fate" in 1990 while working in a local training center for people with disabilities.
Maryanne was 19 at the time and 13 years younger than Tommy. When they met, they immediately shared an incredible connection.
Not long after meeting him, Maryanne brought Tommy home to meet her family. Her future husband was pretty quiet but Maryanne soon brought him out of his shell.
More than a year after they met, Tommy decided to propose to his then-girlfriend. He bought a plastic ring for her from a vending machine and gave it to her.
She excitedly showed her mother the ring and told her Tommy wanted them to get engaged. Seeing how serious the two were, Martin took them to get a proper ring.
The pair stayed engaged for the next four years while getting to know each other properly. In mid-July 1995 they got married.
After Tommy stayed with his wife and her family, the couple moved into their own flat. They've continued to live independently next door to both of their mothers and across the road from Maryanne's sister, Lindi.
Despite needing assistance from their loved ones with most aspects of their life, including cooking and washing, they manage "superbly" according to Martin. Tommy celebrated his 60th birthday with a huge party.
The couple was thought to be the first one with Down's syndrome to marry in 1995. A Facebook page, set up by Lindi, shows Maryanne and Tommy's romance.
So far, they've accumulated more than 40,000 followers.
Please fill in your e-mail so we can share with you our top stories!