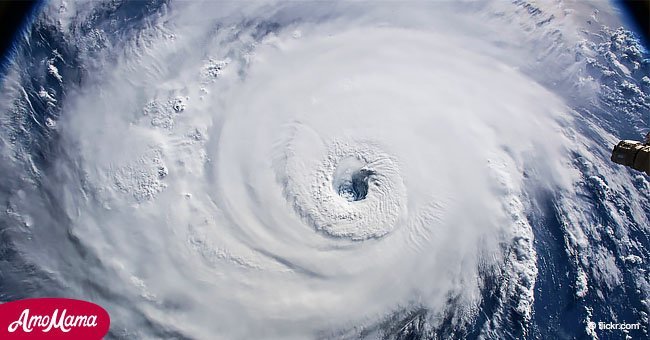 These simple tips will help you meet Hurricane Florence fully 'armed'

With Hurricane Florence wreaking havoc on it's way to North Carolina, residents are advised to take precautions.
Tens of thousands of residents are being evacuated from the area while services like hotels and stores are shutting down.
Read more on our Twitter account, @amomama_usa. A comprehensive video with tips on how to prepare can be seen below.
Residents are urged to leave as soon as possible and ensure that they have enough supplies to guarantee survival.
Chaos erupted at various stores as residents were cramming through the aisles to stock on food, water, and batteries.
Experts are saying that it "will be a safe place" and that the entire shore will be underwater. They offer the following suggestions.
KEEPING FOOD FRESH
Pack of ice can be emptied into a toploading washing machine to turn it into a temporary fridge. Place ice at the bottom with food on top.
When the ice melts, the water drain but the food won't perish and will remain cool for a good couple of hours.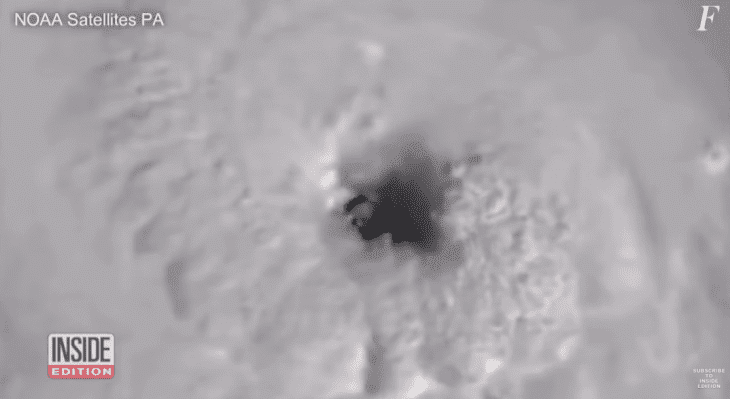 Source: YouTube/Inside Edition
"Before the power goes out, fill your washing machine with ice to serve as a makeshift refrigerator."
MAKESHIFT LIGHTS
A camping headlamp or small light can be transformed into a lantern by securing it a large plastic bottle filled with water.
The lamp will illuminate the water and provide enough light. Three of four makeshift lanterns could light up a room.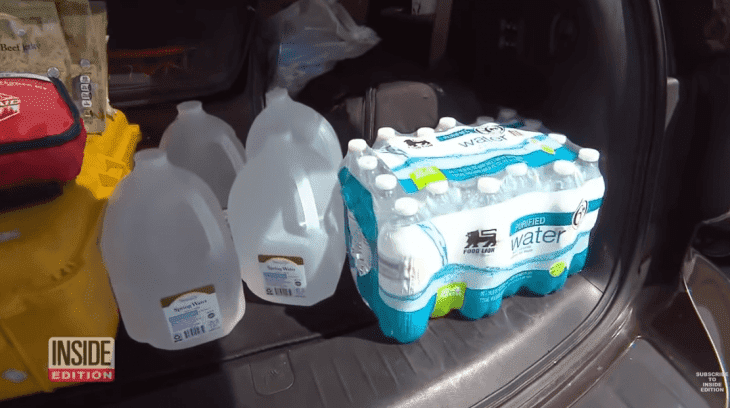 Source: YouTube/Inside Edition
STAYING CONNECTED
PHones can be charged with a car jump starter or even a nine-volt battery. The instructions for charging with a battery can be seen in the video below.
It is also advised to charge all available power banks so that they are ready to use when disaster strikes.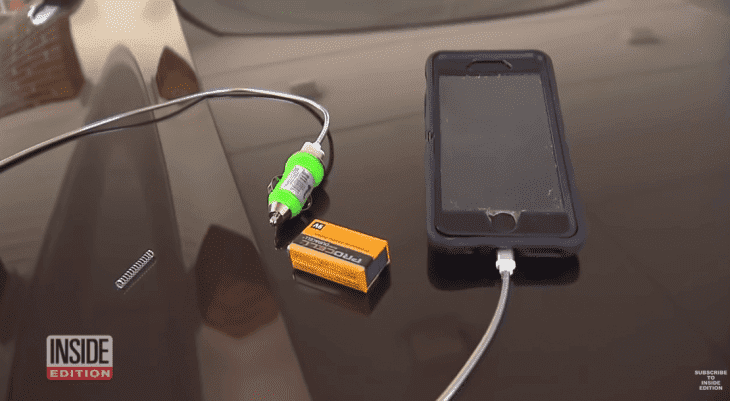 Source: YouTube/Inside Edition
EMERGENCY SUPPLIES
Water is the most important, and it was advised that each person have at least 1 gallon. If traveling by vehicle, load all the food into the trunk.
Don't forget to pack battery and power bank or chargers, as well as ready to eat meat or foods that won't spoil.
If possible, keep supply kits in different locations and ensure that a first aid kit is stocked up and easy to access.
According to the National Hurrican Center, Florence was reclassified from a tropical storm to a category two hurricane with speed of 85 mph.
To date, 2018 has already given us Beryl, a category one hurricane, as well as Hurrican Chris, a category 2.
Please fill in your e-mail so we can share with you our top stories!