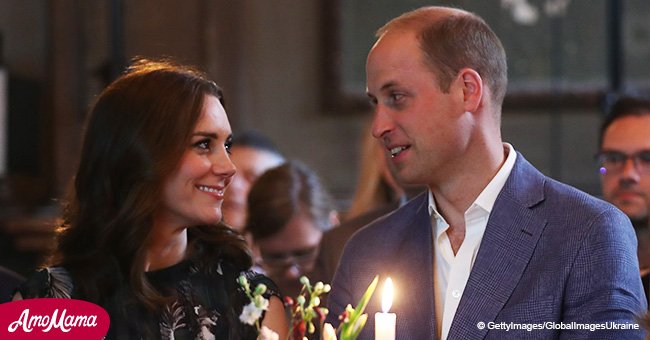 Prince William reportedly plans on visiting Africa
The Duke of Cambridge has announced that he will be undertaking the trip towards the end of the month, and will focus on wildlife preservation and poaching threats on the continent.
Prince William will be going to Africa in September, where he will tour through Kenya, Namibia, and Tanzania in his role as the patron of the Royal African Society, a job he took over from his grandmother, Queen Elizabeth II, last year.
It will be the duke's first official working visit to the continent in that role, and he made the announcement during his first engagement with the society on Wednesday night.
At this stage, Kensington Palace has not released the finalized dates for his tour.
Prince William's wife, Catherine, Duchess of Cambridge, has also not been confirmed to be accompanying her husband. The duchess has been on maternity leave for the past six months after giving birth to the couple's third child, Prince Louis, in April.
While she is set to return to royal duties sometime this month, it seems unlikely she will start off with a lengthy overseas tour with three young children at home.
During her maternity leave, Catherine has only been seen out and about at a number of special family events, including the Trooping the Colour ceremony and her brother-in-law Prince Harry's wedding to Meghan, Duchess of Sussex.
She also stepped out to attend a couple of matches at Wimbledon, and was photographed at Prince Louis' christening in July.
Africa is a special place for the couple, as William proposed to Catherine at the foot of Mount Kenya back in October 2010.
Nevertheless, it seems likely the duke will be visiting alone this time, and he will have plenty of work to keep him busy.
"Like so many others, I am deeply saddened by the numbers of elephant, rhino and pangolin who have been illegally slaughtered for their tusks, horns and scales. But the illegal wildlife trade also has a devastating human impact," William said at the engagement. "Too many brave rangers are tragically killed each year by poachers. Communities see their tourist livelihoods threatened. And the proceeds of the illegal wildlife trade fund broader criminal networks and threaten security."
William first fell in love with the continent as a teenager during a trip through Kenya, Botswana, and Tanzania.
Please fill in your e-mail so we can share with you our top stories!