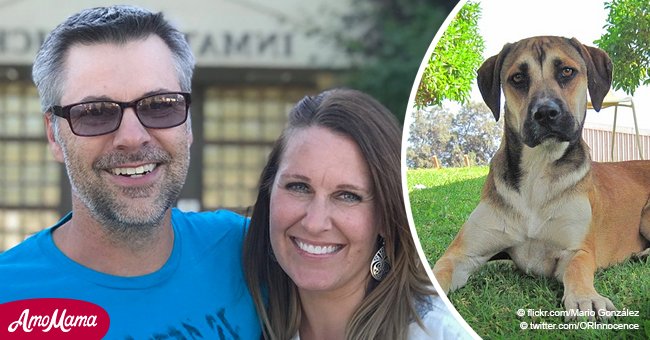 Man was saved from a 50-year sentence for sexual abuse when his dog was found

The finding of a black Labrador believed to have been killed by an alleged child abuser who was already serving the beginning of his 50-year prison sentence turned the tables on the case and the man regained his freedom.
Plumber Joshua Horner, from Redmond, Oregon, was imprisoned on April 12, 2017, after having been found guilty of sexual abuse of a minor in a verdict that it was unanimous, as the New York Times reported.
During Horner's trial, the alleged victim claimed that the accused had shot her dog Lucy dead as a threat to her in order to prevent her from reporting him to the police. Read more on our Twitter account @amomama_usa
After spending the first six months of his sentence in prison, Horner contacted the non-profit Oregon Innocence Project to ask them for help to convince the authorities to revisit the case.
The group, which goal is to assist people who have been convicted for crimes that they didn't commit, studied Horner's case and discovered that the dog in question could be the key to prove that the alleged abuser had been misjudged.
Horner insisted during his trial that he had never shot any dog, so if they could find the animal they could demonstrate that the alleged victim had given a false testimony, which would mean that the whole accusation had to be reconsidered.
The group approached Deschutes County District Attorney John Hummel and told them about this. He found the arguments reasonable and agreed to help them search for the dog and revisit the case if it was to be found.
A volunteer of the Innocence Project and an official from Hummel's office started to follow the trace of the dog, who had reportedly been given away. After following the chain of subsequent owners of the dog, they found Lucy alive.
"She was drinking a bowl of water and sitting in shade underneath a porch. We played with her. Petted her. It was wonderful. She's a very distinctive-looking black Lab; not purebred. She's got this adorable shaped head and really long ears."
-Oregon Innocence Project volunteer Lisa Christon, the New York Times, September 10, 2018.
Proving that this piece of the testimony was inaccurate was enough for the District Attorney's Office to take action in order to fix Horner's situation. Although this didn't prove Horner's innocence, it was a reasonable doubt.
"Mr. Horner, on behalf of the state of Oregon. I apologize that untrue evidence was used against you in your trial. That should happen to no one," said Hummel in the court.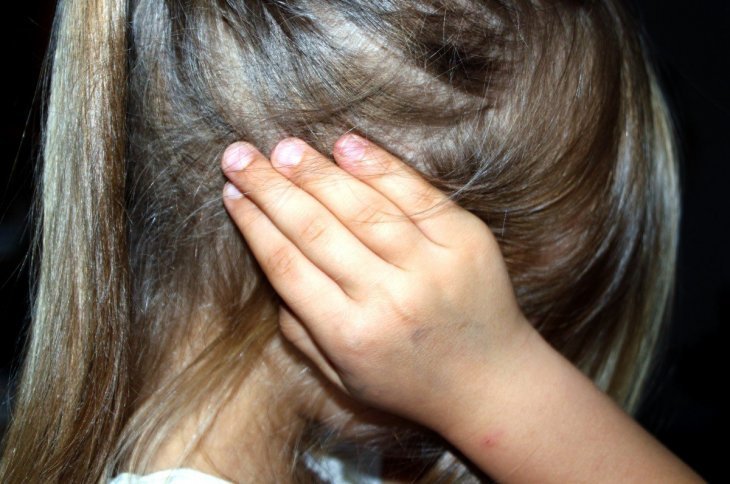 Source: Pxhere.
After going to the new evidence, Judge A. Michael Adler dismissed Horner of every charge against him, and he will not be retried.
"It's an organization that provided me with a miracle," a thankful Horner told reporters as he left the courtroom hand in hand with his wife. "Kelli and I are ready to pick up the pieces of our lives," he said.
Following the new developments in the case, the complainant was asked to attend a meeting to go through her testimony once again, but she didn't. When investigators went to look for her, she reportedly ran away.
Source: Pxhere.
What an emotional rollercoaster for Horner, who thought he was going to spend 50 years behind bars and recovered his freedom after a little longer than a year.
But a man named John Bunn, who was imprisoned in 1991, had to wait 17 years before it was proved that he had been wrongfully convicted. He was only 14 when he was found guilty of murder because of tainted evidence.
Clarence Brandley, from Texas, spend 10 years on death row after he was wrongfully convicted of murdering a teenage girl, in a case that was believed to be driven by racial prejudice, according to Chron.
Fortunately, his case drew the attention of civil rights activists and his lawyers never gave up keeping the case open until he was exonerated, only days away from his execution.
Please fill in your e-mail so we can share with you our top stories!