Cute girl pretends her toothbrush is electric to copy dad
After being denied her father's electric toothbrush, a little girl decided to pretend that her own toothbrush is electric.
The video uploaded to Facebook by Daily Mail of the young girl pretending to use electronic toothbrush has gone viral on social media and her cute reactions are being adored all over the world.
The video was reportedly taken by the girl's mother, Melissa Hill, as per MSN. She records her two-year-old daughter, Blake, standing in front of a bathroom mirror and brushing her teeth. Only her toothbrush is not what she is pretending it to be.
Apparently, Hill told her daughter previously that she was not allowed to use her father's electric toothbrush. Being the child she was, Blake then decided to do something cheeky. She started pretending that her own toothbrush was electric.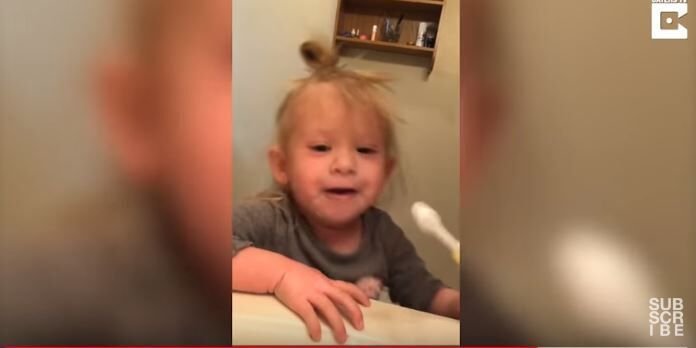 Follow us on Twitter to learn more.
"My toddler wanted to use her dad's electric toothbrush, but I said no so she pretended hers was electric," Hill told the source.
She further explained that her daughter now often pretends her toothbrush to be electric not that she had seen her video online.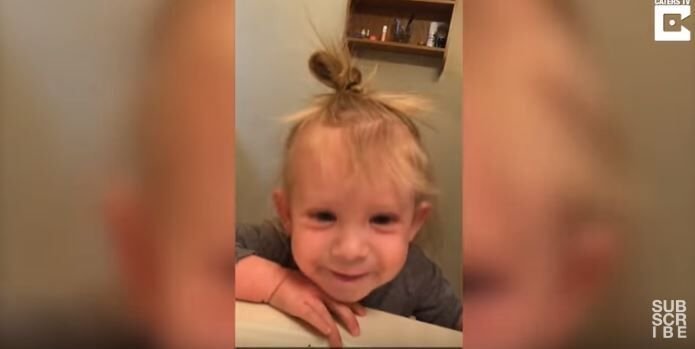 Following her video going viral on the internet, she has had several offers of providing her own electric toothbrush.
Hill told the source, "She has not been given an electric toothbrush, but many dentists have offered to send one."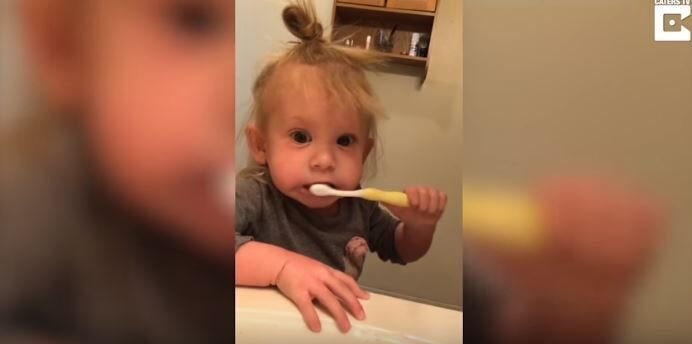 The adorable video which sees the young girl trying to shake her face as if due to the electric toothbrush has so far received more than 121,000 views on Facebook.
People on social media have welcomed the video with over 2,400 reactions and more than 737 shares. There are also over 700 comments praising the cuteness of the little girl.
These little ones often give the most heartwarming of reactions and entice us with their cuteness. In another viral video, a 10-year-old girl awed the world with a similar lovable reaction after being informed that she was being adopted.