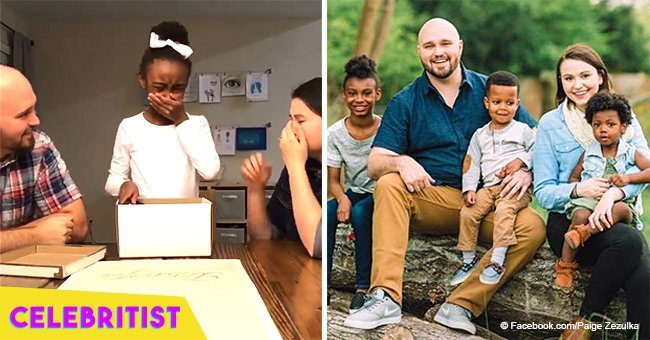 Video of little girl's reaction to finding out she's being adopted on her birthday goes viral

A little girl gets the sweetest surprise on her birthday when she discovers she's going to be adopted. Her reaction caught on video is priceless.
An emotional video of a little girl finding out on her birthday that she was going to be adopted has brought its thousands of viewers to tears.
On Friday, Paige Zezulka uploaded the video on her Facebook as she announced she was adopting the girl as well as her brother and sister.
In the clip, the girl opens a present while her soon-to-be adoptive parents watch her read what's inside.
She picks up something that's framed and reads it before exclaiming,
"I'm going to be adopted"
At that point, the girl who was overcome with emotion began crying. Her parents rushed to her side and cried with her. The emotional scene which has now been viewed more 63,000 times most likely drove many to tears as well.
In her caption accompanying her video, Paige wrote,
"This will be my favorite video I ever share. This was the day we told our daughter that we were going to be able to adopt her (and her brother and sister)!"
Paige later revealed it's been her daughter's prayer that she'd be adopted.
"She had been praying to be adopted and we found out on her birthday that it was going to happen! So the next day we gave her this surprise box! God's timing was perfect!"
"Our kids spent 1,128 days in foster care, over 3 years. It is so hard on children to live in such uncertainty.
"Adoption is amazing and we want others to know that adopting older children and sibling groups can be the most beautiful adventure you could ever have!"
According to an article in Good Housekeeping in 2015, adoption became an official legal process in the 1850's. Up until the 1970's adoption was only limited to babies and for couples who couldn't produce biological children. And it was important that the babies resembled the parents adopting them. However, with the rise of foster care and international adoption, times have changed. Now single women like celebrities Sandra Bullock and Viola Davis, and parents who have their own biological children such as Madonna and Angelina Jolie are adopting.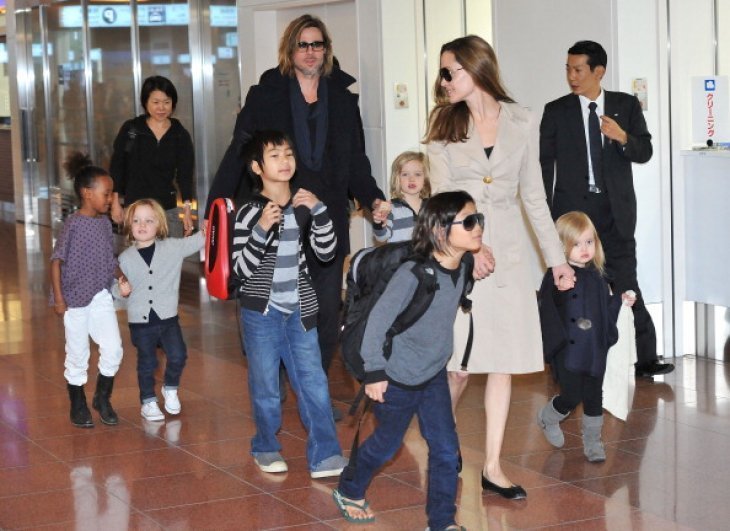 Source: Getty Images
White people also began adopting black children and vice versa. And as in the case of Madonna whose four adopted children are from Malawi, adoption doesn't need to begin at birth. In fact, all her adopted children weren't newborn when she adopted them. Her first two, David and Mercy were more than a year old when she took them in. Meanwhile twins Estere and Stella were four.
Madonna has always taken pride in her children, both biological and adopted. Her Instagram is a testament to how devoted she is to them. She would normally post about their talents or their birthday celebrations, the most recent of which was when her twins turned six.
She shared a video of Estere and Stella dressed in African-inspired costumes and blowing out their candles decorating a pile of donuts. The festive party Madonna described as a "monster blowout" clearly made her two girls happy and shows how truly amazing adoption can be.
Please fill in your e-mail so we can share with you our top stories!