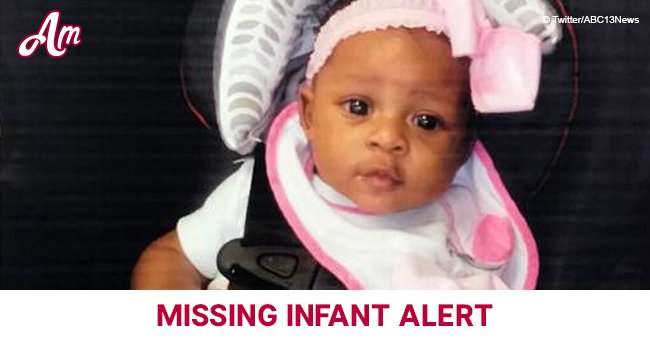 Family desperately searching for missing 3-month-old: 'I want the baby found'
The Roanoke Police Department continues its search for 3-month-old Arieanna Day, who was taken from her crib without her mother realizing it.
The baby was reported missing on Tuesday night, September 11, 2018, at around 11 p.m. in the 1100 block of Hanover Avenue.
According to WDBJ7, so far there are no leads as to where the baby might be, but the police managed to capture a man named Andrew Christopher Terry that might be connected to the case.
Following the missing report, police officers searched the area but didn't find anything; plus, they investigated the house and believe that the baby was not taken by force. Follow us on our Twitter account @amomama_usa to learn more.
Given the lack of evidence or witnesses, the Roanoke Police has requested the assistance of the Blacksburg Police Department and they are expected to conduct a search of the area as well.
Day's family is extremely worried about her, especially Sophia Bryant, her grandmother, who couldn't believe that someone would have the courage to kidnap a child from her crib.
A SCARED GRANDMOTHER
"Who would hurt a baby? Answer me? Who would hurt a baby? This is very painful for me because I don't know if she's living. I don't know where she's at. I want justice. I want the baby found."
Sophia Bryant, WJLA, September 12, 2018
THE ONLY ONE THAT WAS TARGETED
It has been reported that at the time Day went missing, there were five other children inside the house and that she was the only one that was taken.
Neighbors believe to have spotted a black vehicle parked outside the house on Tuesday night, but they weren't able to see anyone getting in or out of the residence.
SUSPECT WITH A HISTORY
So far, the only lead that Police has is 31-year-old Terry, who was arrested on Wednesday and is currently being charged with illegal disposal of a body.
The connection between Terry and Day is yet to be known but several law enforcement agencies spent most of Thursday searching around a quiet Blacksburg neighborhood and are working under the assumption that the baby is already dead.
Hopefully, Day will be found safe and sound, just like it happened to Noah Florvil, a baby boy from Miami, Florida, who was reported missing after his grandmother, Neteisha Starling went to pick him up at Liberty Squa
Please fill in your e-mail so we can share with you our top stories!