Sewer 'fatberg' found in Michigan was as big as the largest animal in the world
The "Moby Dick" of fat lurks in the sewers of Detroit.
A fatberg is a mass of congealed fats, oils, grease and baby-wipes that collects in a sewer and can reach whale dimensions before it's discovered and "destroyed".
Sanitation engineers in Macomb County, Michigan, found the clump of grease, oils, and non-biodegradable waste and were horrified to discover it formed a continuous mass 100 feet long, 11 feet wide, and approximately six feet tall.
It's a witch's brew of oils and items that should not have been flushed but found their way into the sewers through being improperly disposed of by the population.
The so-called "fatberg" is a wholly preventable, stated Public Works Commissioner Candice S. Millerpipe. A video of the fatberg was posted on Youtube by Inside Edition and has gone viral.
Pieces of a giant "fatberg" pulled from a Michigan sewer system will be put on display. https://t.co/qv2XhVlur9 pic.twitter.com/FUg6H5tUGp

— Inside Edition (@InsideEdition) September 14, 2018
"This restriction was caused by people and restaurants pouring grease and similar materials down their drains. We want to change that behavior."
Candice S. Miller, Inside Edition, September 13, 2108.
MONSTER BLOB IN THE DETROIT METRO AREA "BIGGEST YET"
Although the Detroit Metro area incorporates 27 cities and townships, Macomb County sewer workers declared this is the biggest fatberg they have ever found.
Miller and her fellow public works officials hope that the discovery of the fatberg will serve as a lesson to the homeowners and businesses about what can and cannot be conveniently flushed away.
THE DETROIT MONSTER WILL BE ON DISPLAY TO THE PUBLIC
From September 14, 2018, on, pieces of the monstrous fat blob will be on display to the public at Detroit's Clintondale Pump Station along with photos and videos.
Miller will be holding a press conference and announce an educational outreach drive, focused on the prevention of the creation of the fatbergs.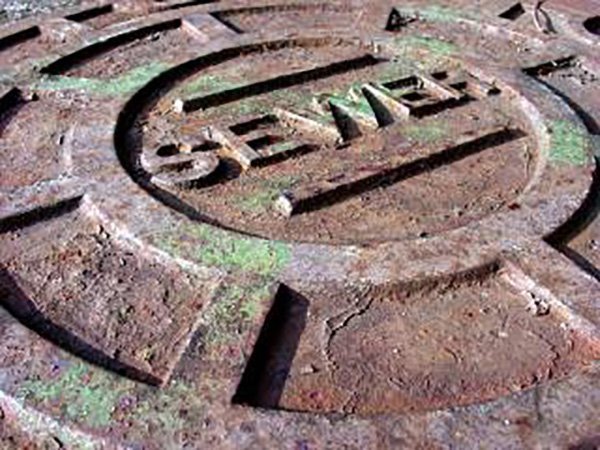 THE MONSTERS LURING UNDER AMERICAN CITIES
The Detroit fatberg may be the biggest in Michigan, but it's a sprat next to a whale compared to some of the behemoths found in other cities.
In 2017 a similar blob blocked a 100-year-old sewer main in Maryland, in Baltimore's drainage system under Penn Station.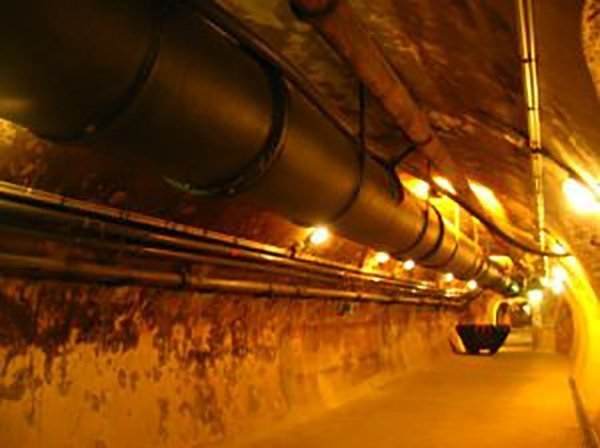 DISASTROUS OVERFLOW LEAKED SEWAGE INTO STREAM
The Baltimore fatberg caused an overflow that sent more than 1 million gallons of sewage gushing into the Jones Falls stream, an ecological disaster of major proportions.
Maryland workers scrapped out of the sewer main and shipped the fatberg to the landfill.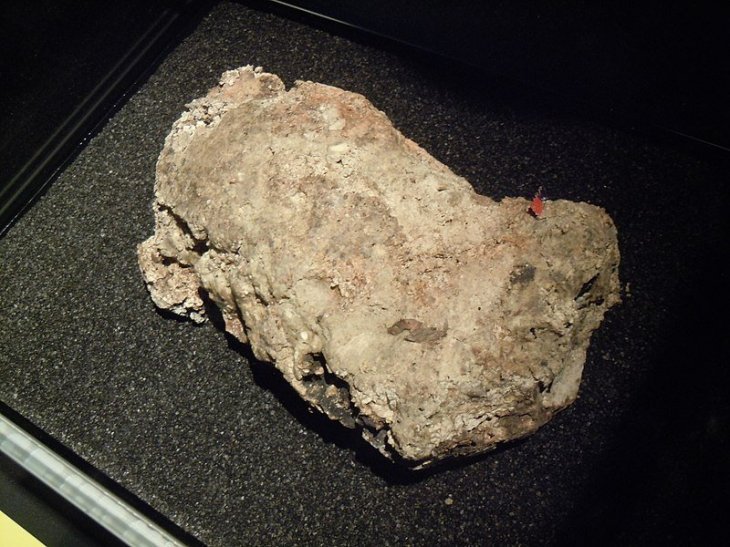 THE GREAT-GRANDMOTHER OF ALL FATBERGS
To view the Everest of fatbergs, readers would have to cross the Atlantic to visit London England where sanitation workers had to use high-power jets to remove the great-grandmother of all fatbergs from that city's sewer system.
The 820-foot-long  mass was discovered on September 12, 2017, and weighed approximately 140 tonnes.
A remaining piece of the fatberg removed from the sewers in Whitechapel is on display at the Museum of London. The museum set up a 24/7 live stream of one chunk so people can see how it deteriorates and reported on its website that the residue "hatched flies, sweated and changed color." 
In a related story, a California farmer got his own back on a man who dumped trash on his property when he discovered the litterbug's address.