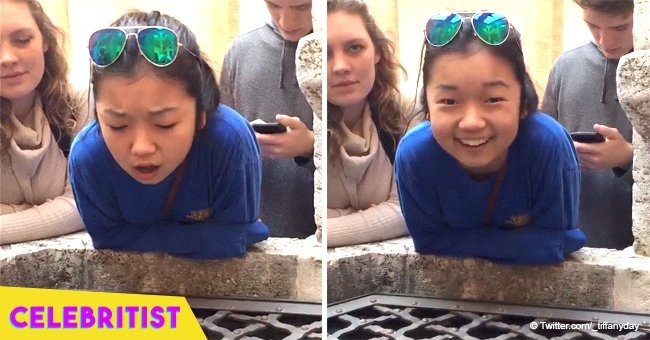 Teen gives the chills by singing 'Hallelujah' into a well in viral video

A teenage girl sent the internet into a meltdown after she posted a video of herself putting a new spin on Leonard Cohen's classic "Hallelujah." Public reaction to her rendition also caused her to make one life-altering decision.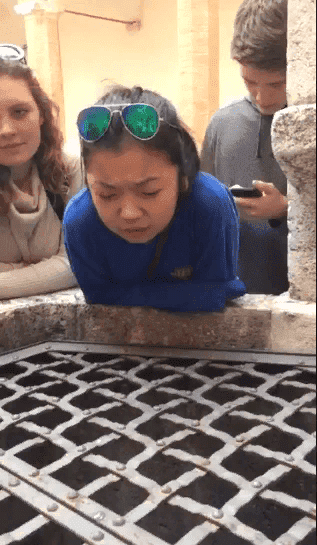 Twitter/Tiffany Day
Tiffany Day, 17, was traveling in Italy with her Wichita Collegiate School choir, The Madrigals when she discovered a grated wishing well in Spoleto. She decided to test the well's acoustics with a rendition of "Hallelujah" in her melodic voice.
In the 48-minute video posted on her Twitter page, Day was flanked on both sides by two people as she belted out the lyrics to the song. She ended her short performance with a charming smile that also caught the attention of several people.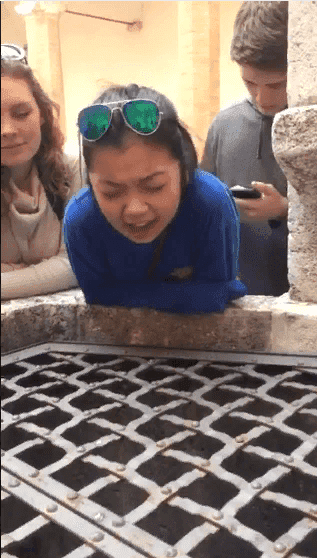 Twitter/Tiffany Day
The Kansas teen who posted the video because she was "missing this trip already" did not expect her post to blow up so quickly and so massively. In about a week of posting, the clip already had nearly 309,000 likes and almost 128,000 retweets.
The remarks were also mind-blowing, with some users comparing her voice to that of an angel. Various news producers and media reps also showed up in her comments, asking to cover her story.
Day told KWCH:
"I was not expecting so much support from people. It got super-overwhelming."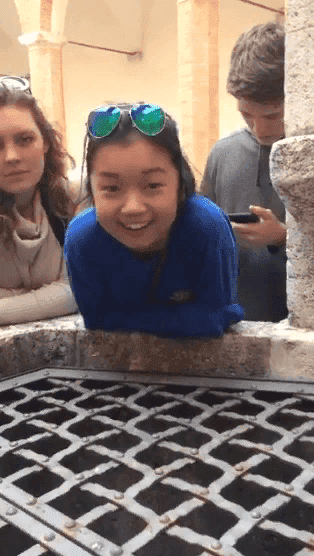 Twitter/Tiffany Day
TIFFANY'S BIG DECISION
Not only did these reactions make Day feel special, but they also prompted her to rethink a major life decision. She revealed that one week before posting the video, she had been ready to give up music and study something "more realistic, more stable route and just pursue, like, engineering."
After her viral episode, the classically trained pianist and violinist made a U-turn that would allow her to pursue her passion. She revealed:
"Now that this video has kind of gotten big and I've been presented with all these opportunities, I think my mindset has changed and I'd really love to pursue music professionally."
In keeping true to her word, Day, whose real name is Tiffany Ruan, began posting more music covers on her YouTube page. She did a full-length rendition of "Hallelujah" and other songs like Justin Bieber's "Love Yourself" and Selena Gomez's "Come and Get It."
ANOTHER "HALLELUJAH" MASTERPIECE
Day's story is similar to Jeff Gutt's, an X-Factor contestant that left everyone stunned after his performance of "Hallelujah." The father-of-one succeeded in driving many to tears, including judge Brittany Spears.
Simon Cowell, known for his hard-to-please personality, could not help showering Gutt's rendition with praises.
Please fill in your e-mail so we can share with you our top stories!