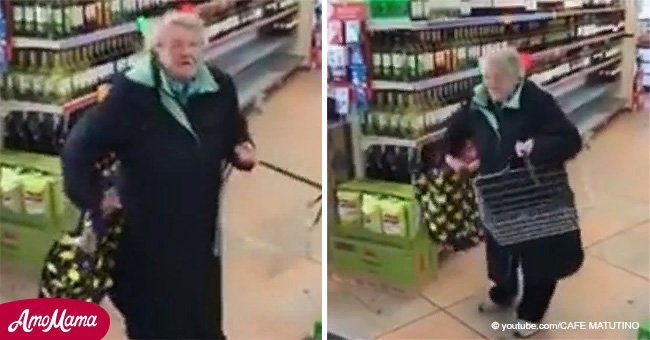 Granny hears favorite song in a supermarket and her reaction fascinated employees

An unidentified old lady was caught on video as she started to dance enthusiastically to a Stevie Wonder song while shopping for groceries, and she has become an example of a youthful spirit beyond age.
The video of this "dancing grandma's" immediate reaction when Stevie Wonder's "Part Time Lover" starts playing was apparently recorded by the shop's cashier who couldn't resist to sharing her contagious joy of living with the world.
According to Inspire More, the "dancing grandma" has gone viral for her hilarious reaction to the song, which definitely has to be one of her favorites. Read more on our Twitter account @amomama_usa
The original YouTube upload seems to have been taken down, but Café Matutino, a Mexican Facebook page that covers viral news shared it on its channel on November 2017, so we can continue drawing inspiration from it.
As My Pets put it, the older people get, the less they worry about societal expectations, and many elders who grew up in more restricted times are now taking advantage of their recently found freedom.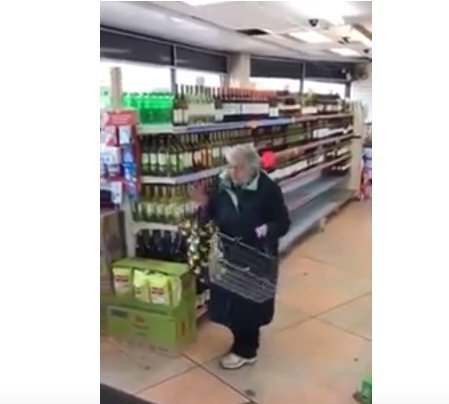 Source: Youtube/ Cafe Matutino.
Slave to the rhythm
While the rest of the customers at the grocery store are absorbed by their routines and proceed to check out with their goods, the old lady was dancing shamelessly as she carried a still empty shopping basket.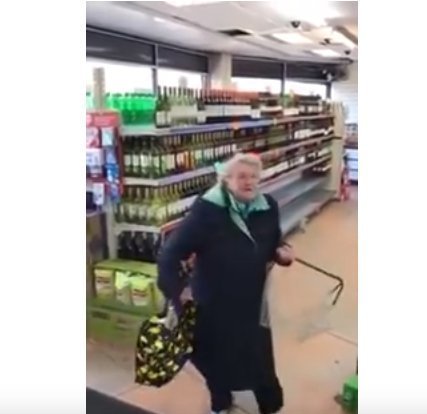 Source: Youtube/ Cafe Matutino.
She didn't want to keep her excitement to herself and interacted with some of the customers in her desire to share her high spirits with those around her.
"Are you my part-time lover?" the white-haired woman asked a young man who is about to pay for his groceries, making him burst into laughter.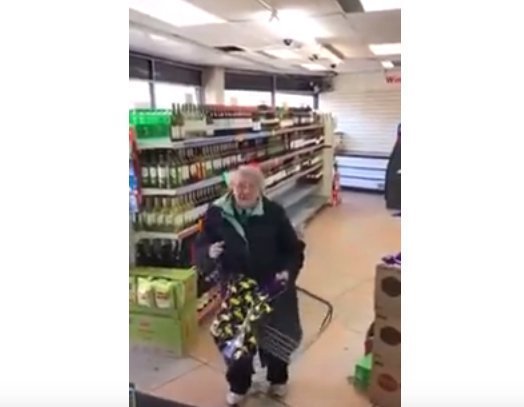 Source: Youtube/ Cafe Matutino.
The elderly are taking over the Internet
Since modern communications technology has filled the world with cameras, and Internet users are always after the next viral sensation, spontaneous old ladies and gentlemen are enjoying much popularity with their antics.
There is something to the videos of old people who show that age is just a number that makes them irresistible, as we all want to be lucky enough to age that gracefully.
100 years young
A great-grandmother from Huntsville, Alabama, named Ophelia West, who recently turned 100 years old, might need the help of a cane to walk around, but that doesn't stop her from making some dancing moves to modern music.
Her response to her 8-year-old great-granddaughter Alaria Taylor's challenge to a dance battle to the beat of Fifth Harmony's "I'm Worth It" became viral when her daughter Alexis caught the two on video and shared it on her YouTube channel.
The hilarious video, on which West asks the person behind the camera if they want her to "do her thang" before showing she still got it, received more than 1.7 million views on YouTube and more than 3 million on Facebook.
Dancing while cooking
A Cuban grandmother delighted users from all over the world when she was caught dancing while she was making a soup for her relatives in what looks like a family get-together. The video was shared more than 98.000 times.
The star of the viral clip showed no signs of shyness and appeared to be rather encouraged by the presence of the camera to put her refreshing high spirits on display while taking care of the delicious meal she was surely preparing.
Please fill in your e-mail so we can share with you our top stories!