Thieves point guns at grandma, but they never expected her reaction
A grandmother driving a truck didn't think twice to give their deserved lesson to thieves trying to take her vehicle in South Africa.
Some thieves thought it would be simple to steal a vehicle from an elderly woman who was entering a private parking lot in Gauteng, South Africa.
A security camera recorded the scene in which the criminals blocked the passage of the Jeep Grand Cherokee driven by the grandmother, putting a vehicle behind her, right at the entrance of the place.
According to a video shared on Facebook, the thugs pointed their guns at the woman and demand her to get out of the car.
While the lady had a gunman pointing through the window of the pilot seat and the other in the passenger, she tried to make a maneuver that at first failed, but suddenly, puts the truck in retreat, surprising the criminals.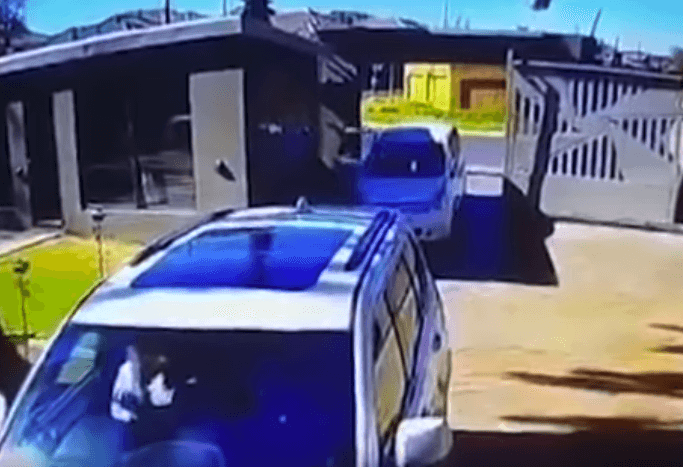 THE THREE ROBBERS WERE SO ASTONISHED THEY DIDN'T KNOW WHAT TO DO
The woman's reaction alerted the men who did not expect this kind of response. So the driver again rammed back toward the parking gate. This time, the gunmen ran to their car to start the escape.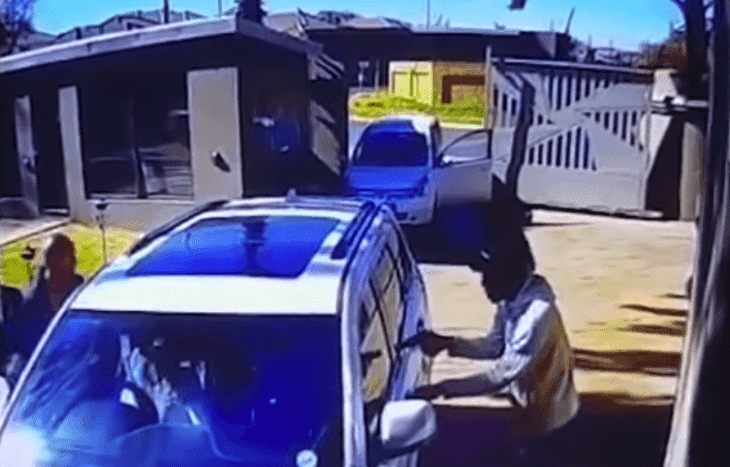 But she was not going to let them go so easily. The lady sank her foot on the accelerator and backed up at full speed against the car where the three robbers clearly tried fleeing for their lives.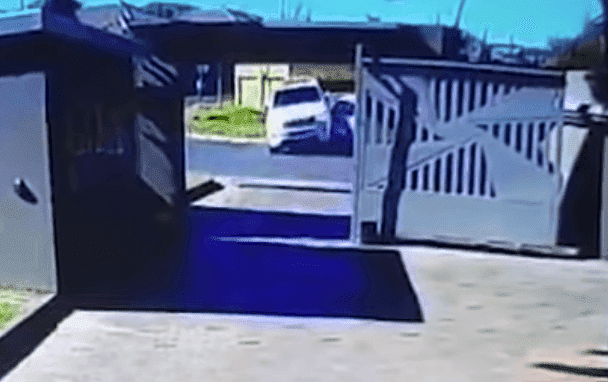 According to the Daily Mail, you can hear how the author of this spectacular maneuver says in Afrikaans how much she regrets not having been able to hurt the thieves.
The clip clearly unleashed the opinion of netizens on social media, while assuring that she was daring and that she was lucky not to have been shot dead, others praise her gesture of bravery.
"I was a victim of thieves, this was brave, but we just handed over the keys because life is worth a lot to take that risk," said one user.
Other thieves have gone through similar situations, in which the victims act cleverer than they do. Like this robber who was betrayed by his nerves; he tried to control how many people were inside the store, but he makes a fatal mistake: he turns his back on a "cowboy" customer for a moment.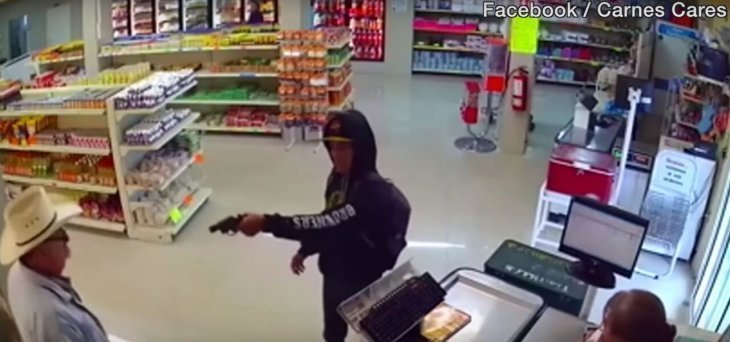 The cowboy remained calm all the time, even when the robber pointed the gun at him. He only removed his sunglasses slowly, calculating his next move. But as soon as the robber turns around, the cowboy goes after him.