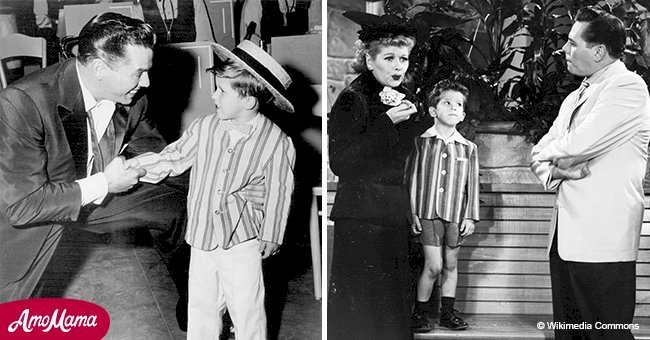 10 behind-the-scenes secrets of 'I Love Lucy'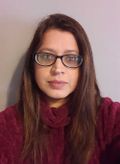 "I Love Lucy" was a sitcom produced in black and white by CBS that ran from 1951 to 1957. Its cast consisted of Lucille Ball, Desi Arnaz, Vivian Vance, and William Frawley.
The show broke almost every record and earned every award available, and during the six seasons it aired, it was the most watched show in the United States for four of them.
Here are some sixty-year-old secrets about the show that we didn't know. Let's see how many you were aware of.
10. LUCILLE'S NEAR DEATH EXPERIENCE
During filming for the episode "Lucy's Italian Movie," there was a scene where Lucille was being wrestled in a grape vat. The Italian extra in the scene didn't understand that it was meant to be a fake fight scene and almost drowned her in the grape vat. Talk about lost in translation!
9. REASON FOR THE TWIN BEDS
Ever wonder why Ricky and Lucy slept in separate twin beds? During the fifties, TV couples would never be shown sharing a bed because of the sexual connotations. My, how the times have changed!
8. DESI ALWAYS TELLS THE TRUTH
In the script for "Lucy Tells the Truth," Ricky fakes numbers on his tax return to cheat the system. Arnaz refused to have his character do this because of his strong beliefs in honesty and the "American Dream."
In real life, his family arrived in America as refugees when he was seventeen after fleeing from Cuba and he didn't want his character, or himself, to be associated with any type of unethical work behavior. Good man!
7. THE CANDY FACTORY SMACK
During the episode "Job Switching," an extra had to smack Lucille's face. Lucille had concerns that the woman, who actually worked at a candy store, would be too shy to make the slap appear realistic. Instead, the woman smacked Lucille so hard that they thought her nose was broken! Ouch!
6. BROKEN ENGLISH
On the show, Lucy is the only one who was ever "allowed" to comment on her husband Ricky's stunted English. The audience didn't find it funny when other characters would tease him so the producers chose not to include that anymore. That seems fair!
5. HARPO MARX AS A GUEST STAR
Even though Lucille was a big fan of the comedian, they did not work together well. While Lucille worked with scripts and rehearsals, Max was more inclined to add a new twist to a scene each time he performed it. This led to conflict and the scene was difficult to get right. And cut!
4. ARNAZ DEMANDED REAL OVER FAKE PROPS
Instead of using fake props, Desi Arnaz insisted that the audience would find it funnier with real items. One example is the real 8 ft loaf of rye bread that they had in the episode "Pioneer Women". Another example is the huge fish used in the fishing episode. That must have seemed fishy to the audience!
3. PREGNANT LUCY
In the fifties, showing pregnant characters were practically unheard of. Producers had to walk on eggshells to include Lucille Ball's pregnancy in the show, saying that she was "expecting," and hired a Catholic priest, a minister, and a rabbi to ensure that the episodes weren't crossing any lines. That escalated quickly!
2. DESI ARNAZ JR. AND LITTLE RICKY
Lucille and Desi's real-life child was born on the same day as their on-screen child was scripted to be born! To add to the coincidence, both turned out to be boys. Now that is some next-level acting!
1. MERTZ'S FAMILY DRAMA
Vivian Vance and William Frawley who played Ethel and Fred Mertz apparently couldn't stand each other in real life! The performers often called each other names and insulted each other when the cameras weren't rolling. We did not know that!
Are you a fan of "I Love Lucy"? Which episode was your favorite? Tell us all about your favorite when you share this post!
Please fill in your e-mail so we can share with you our top stories!