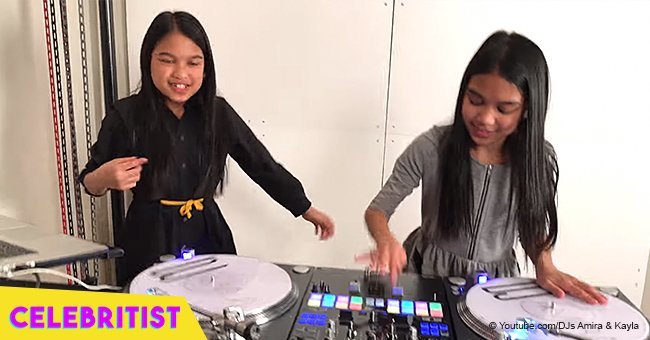 Twin girls flaunt their incredible DJ skills, remixing Notorious B.I.G.s music in viral video

One of the videos that twin DJs Amira and Kayla Deejaying uploaded to Facebook went viral. Their remix to Notorious B.I.G. is remarkable, just as their skills.
The clip began showing one of the sisters mixing the plates while the second girl was next to her jumping on her spot very excited for the performance. Apart from working on the plates, she hit the buttons on the console to add the rhythm and some sound effects.
After about 30 seconds, the first sister left the spot, so her twin got the control of the track.
She was a bit more creative with the poses she deejayed as she placed one leg on her arm, flipped around a couple of times, and even did it with her hands behind her back.
One of the best parts of their remix was a little child voice saying "Biggie!" several times. The clip went viral in no time, and it has garnered more than 2.5 million views.
RECOGNITION
Even though both girls were only 11 years old when they uploaded that video, their amazing skills had been recognized and praised by other celebrities. They have played televised gigs on "The Wendy Williams Show," "Cake Boss," Revolt TV's Global Spin Awards, and so on.
HOW DID THEY LEARN?
During an interview the twins had with DJanemag, they revealed that their father was a music producer who founded Little Club Heads. He taught them the basics on a DJ controller and, little by little, they moved on to traditional turntables.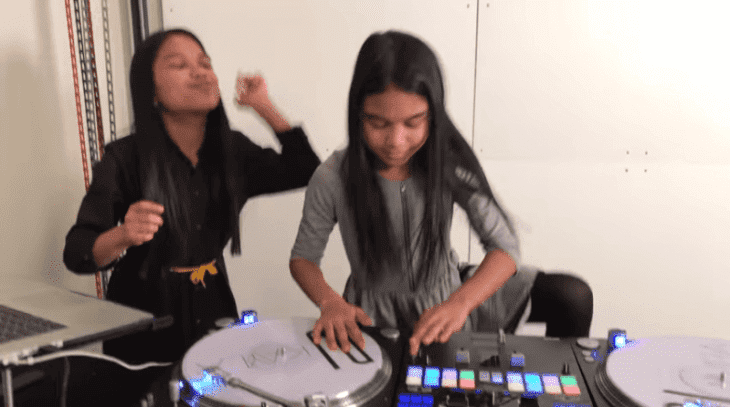 Source: Facebook/DJs Amira & Kayla
They added that, even though it was difficult for them to learn all the different controller functions and to get their timing down, they quickly picked it up. Once they got used to it, it was easy for them to deejaying with traditional turntables.
SCHOOL COMES FIRST
While becoming better DJs is their goal, they only practice for an hour a day. Amira and Kayla added that their school responsibilities are the priority and that they were honor students.
ANOTHER YOUNGSTER SHOWING OFF HER SKILLS
Little Aubrey Toby, a five-year-old from Durham, was already tired of waiting in line to receive her diploma at the pre-k graduation ceremony that took place at the Hayti Heritage Center in her hometown.
Dressed in her blue cap and gown, Aubrey danced all the way to end of the stage, even giving a little twirl to the audience, following the rhythm of Justin Timberlake's "Can't Stop the Feeling."
Please fill in your e-mail so we can share with you our top stories!