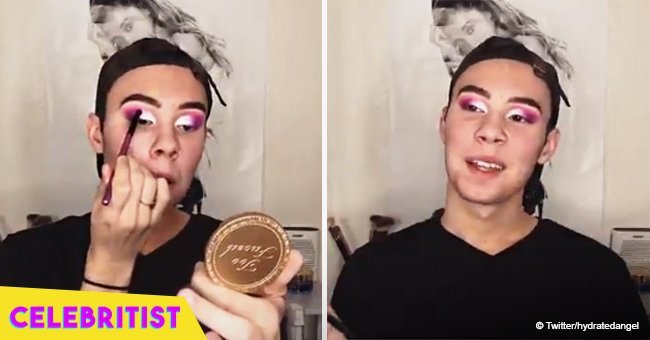 Dad melts hearts while commenting on son's makeup in viral video

Glenn Edgerton, the father of YouTube makeup artist Andrew, was praised by several people after he told his son that his work was awesome.
Andrew is a relatively new YouTuber as he uploaded his first video less than a year ago. One of his most recent posts went viral not only for his makeup skills but an accidental "surprise" caught on camera.
In some point of the clip, Glenn told Andrew that his makeup looked "so freaking awesome," clearly encouraging him and making him feel proud over his decision on wearing makeup being a man.
Andrew stopped for a couple of seconds and thanked his father, adding that he was filming the whole process, what might suggest that Glenn didn't know he was interrupting the video.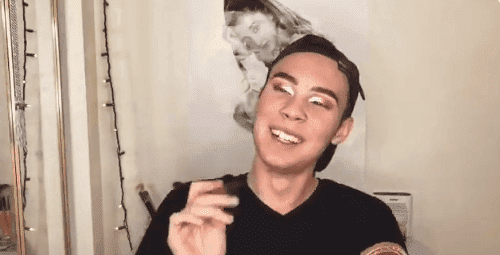 Source: Twitter/@hydratedangel
The proud man, who goes by Hydrated Angel in Twitter, uploaded an 11-second clip showing the exact moment when that happened, writing that it was the reason why Glenn was the sweetest and most supportive person in the world.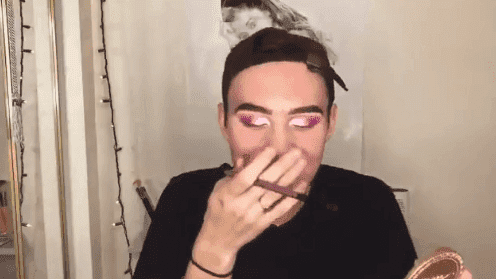 Source: Twitter/@hydratedangel
In only two months, the tweet has garnered more than six million views and several likes and retweets. In an interview both men had with BuzzFeed, they shared more details about that moment.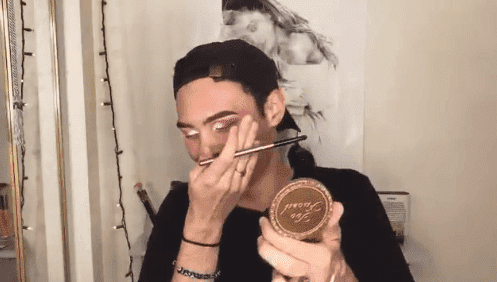 Source: Twitter/@hydratedangel
"I walked past Andrew's room, and I noticed that he was doing a makeup look. I peeked my head in and was impressed with the work he had done," said Glenn.
Andrew added that he was shy after receiving a compliment from his father, but admitted that it was not rare as Glenn has always been very supportive of him and his makeup.
"It is important that parents create a safe space for their children, even if at first they are a little bit uncomfortable. I think his endeavor to work within the makeup industry is awesome and I am just trying to be as supportive as I can," pointed out Andrew.
Weeks later, Andrew uploaded a Question & Answer video while doing Glenn's makeup. The proud father said that he had been curious about his son's videos, that he has always been supportive, and shared many more details about their relationship.
Please fill in your e-mail so we can share with you our top stories!