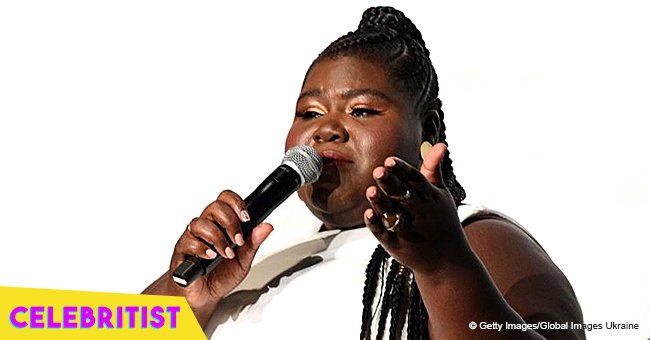 Gabby Sidibe bought 1st red carpet dress at retail shop because designers wouldn't dress her

Gabby Sidibe attended this year's Curvy Con at New York Fashion Week, hoping to raise awareness on the importance of having more available options for plus-sized women in the fashion world. For instance, during her first major red carpet appearance, she revealed that she had to purchase her dress off-the-rack because no one wanted to dress her.
Her first major red carpet appearance was Cannes, a well-known film festival around the world. Despite the prestige of the event, no one offered to dress the Oscar-nominated actress. Instead, she bought an affordable black dress from Torrid, a common experience that she still experiences up until today.
According to Sidibe, who spoke to Teen Vogue, designers won't give her a chance to wear their clothes because she's "too fat".
Due to Gabby's busy schedule, she did not attend a lot of New York Fashion Week shows, but instead, focused on the platform that helps women like herself, who still feel ignored and pushed aside by retailers and even the media.
"Even though we are moving towards more visibility for plus-size people, there is a lot [of] pushback. So it's important to keep fighting [and] to keep being visible until the conversation changes and [it] is no longer about our bodies because I'm not my body. I'm a whole person."
A champion for self-love and body positivity, Gabby has been more confident sharing about her personal life and her journey towards becoming a healthier person.
Recently, she said that although her surgery for the prevention of Diabetes has caused her to lose some weight, she has also been undergoing a diet and an exercise regimen in order to step up her game and become slimmer not for anyone else but herself.
Her weight loss journey started in 2016 when she had to undergo laparoscopic bariatric surgery to reduce the size of her stomach. However, Sidibe confirmed in her book "This Is Just My Face: Try Not To Stare", that it was indeed because of health issues rather than looks that caused the surgery.
"I just didn't want to worry. I truly didn't want to worry about all the effects that go along with diabetes. I genuinely (would) worry all the time about losing my toes."
Aside from the surgery, Sidibe has also been undergoing a fitness plan with a personal trainer, which includes a special diet designed by a nutritionist.
All in all, Gabby has been doing her part to keep herself in good shape, and this has done wonders not only in her confidence but even in her health.
Please fill in your e-mail so we can share with you our top stories!