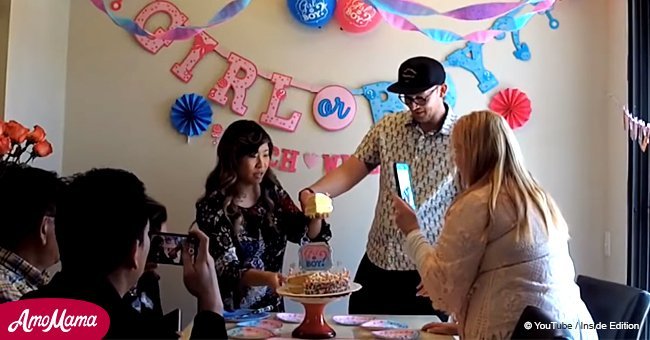 Relatives gathered at babyshower were surprisingly pranked by future parents

Parents-to-be Josh and Mimi Anderson pulled a major prank on their relatives with a phony gender reveal.
In the YouTube video shared by Inside Edition on May 30, 2018, the members of the family can be seen looking on in anticipation as Josh and Mimi cuts the cake. However, the inside is yellow, leaving everyone baffled.
Josh, 34, and Mimi, 35, said they wanted to add some entertainment to the moment. Follow us on our Twitter account, @amomama_usa, to learn more and scroll down to watch the video below.
"We are both the jokesters of our families and wanted to have some fun," said Josh Anderson. "There was a lot of anticipation to find out the gender from our mothers."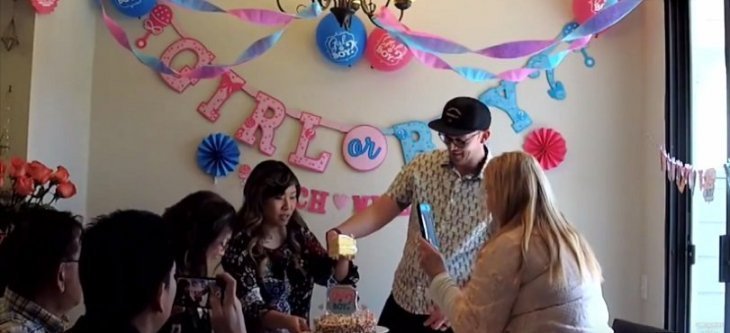 Source: YouTube/Inside Edition
The pair purchased a gender reveal cake and then baked a homemade "prank" cake.
The couple spent a lot of time just to plan the prank. According to them, the family members' reactions were accurately what they had hoped for.
Josh and Mimi then brought out the real cake. That cake unveiled that they are expecting a baby girl.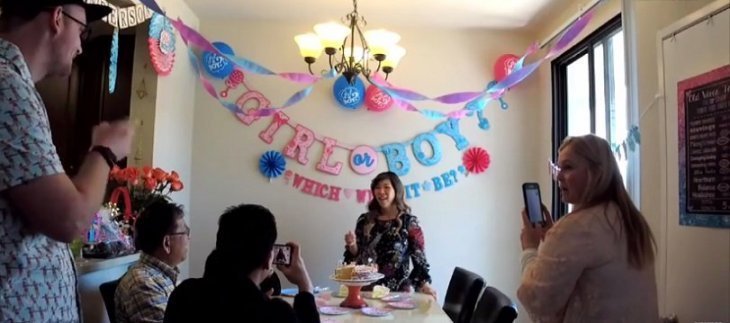 Source: YouTube/Inside Edition
"We thought it was hilarious," Josh said. "It was a successful prank. It also built up the anticipation of finding out the gender for all of us. By the time the 'real' cake came out everyone was beyond eager for the results."
Since the hilarious clip was uploaded to YouTube, it has been viewed more than 246,000 times. A lot of netizens also added their thoughts via comments.
"Lol, this happened on an episode of SuperStore and Cheyenne said 'Congratulations! [You're] having a white baby!'" commented one user.
Another added, "Awwww. That's how pranks should be done. Congratulations on a girl! That cake was beautiful. Almost too pretty to eat. Though I hope none of the relatives thought that there wasn't actually a baby! That wouldn't have been a good prank."
In another instance, a pregnant mother named Christy had a smart way of surprising her husband, Chad, and children with their next baby's gender.
Chad and the children were all formally dressed when it was time for the gender reveal. In front of them was a huge box.
The father couldn't help but laugh and said, "Ha-ha it's another boy!" when he saw the blue balloons flying out of the box
However, he was filled with disbelief when he saw the pink balloon at the bottom.
Christy said that they are all excited to meet the baby girl.
Please fill in your e-mail so we can share with you our top stories!