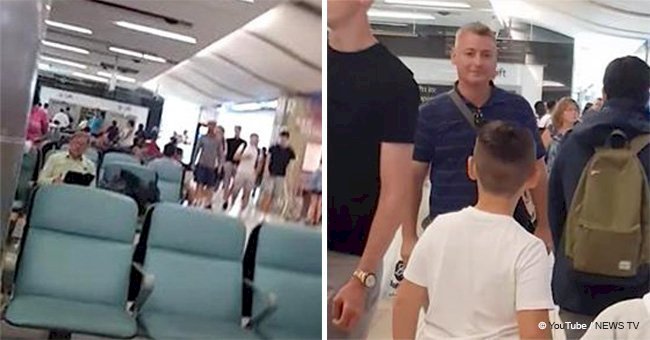 Divorced mom takes kids on vacation when suddenly son sees father walking toward them

Knowing that her son and daughter would be happy to see their estranged father, Laura Dee staged a surprise that left the children crying at the airport.
In this YouTube video shared by News TV back in August, Darcie, 11, and Callum, 9, can be seen crying after they learned that their father would be joining them on holiday to Cyprus.
Though Laura and her children's father have been divorced for eight years, they remain on good terms and even adopted a co-parenting style.
The former couple got used to taking their children on separate vacations. Follow us on Twitter @amomama_usa to learn more and scroll down to watch the video below.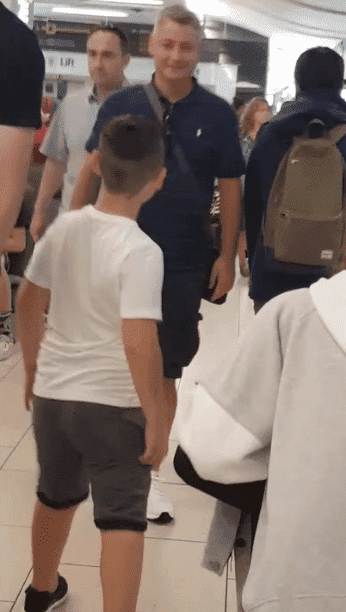 Source: YouTube/NEWS TV
Darcie and Callum never thought that they would have a vacation as a whole family. They had no idea that someone else was coming with them when they went to the airport.
Callum was leading the charge through the airport as the family tried to navigate their way to the boarding gate. His father then walked straight toward him.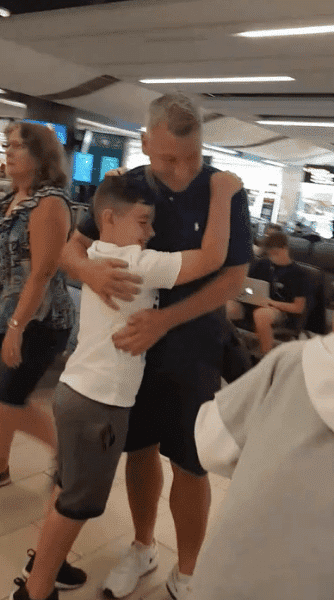 Source: YouTube/NEWS TV
In the clip, Laura, who was filming the emotional encounter, can be heard saying, "He's coming with us."
That's when Callum and Darcie were overcome with emotion. As the surprise left them speechless, their father embraced them warmly.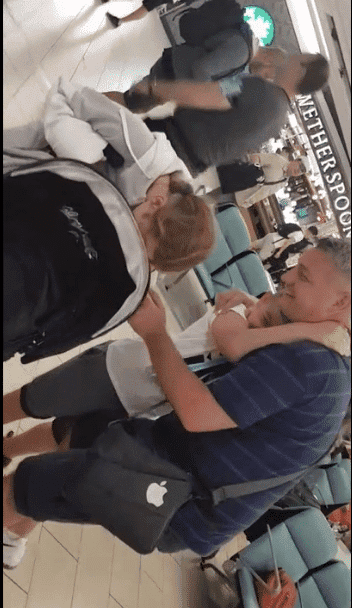 Source: YouTube/NEWS TV
Laura and her ex-husband, who had secretly planned the surprise for months, were overjoyed by the result.
"As parents, seeing our children upset is hard, all we want is to make our children happy," Laura said.
"Co-parenting is hard for many people, but we are proud of what we have achieved with bringing our children up."
Parents are not the only one who plan delightful surprises.
In another video, a son who has been deployed in Spain for more than eight months as a U.S. Marine can be seen surprising his parents with an unannounced visit.
U.S. Marine Dave Woodruff did something special for his return when he was informed that his deployment in Spain was about to come to its end.
Dave got in touch with a few of his friends back home and devised a top-secret homecoming plan to surprise his parents and other family members.
The reunion proved to be emotional for him and his parents who badly missed their son.
Please fill in your e-mail so we can share with you our top stories!