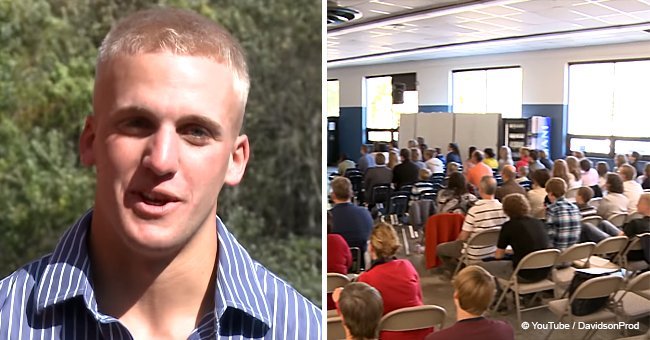 US marine surprises parents with emotional return during church service
Deployed overseas in Spain for more than eight months, U.S. Marine Dave Woodruff planned a special surprise for his family by giving them an unannounced visit.
According to a video uploaded on YouTube, he has remained away from home serving in the military for an even longer period of 2 years. Naturally, he missed his family a lot.
So as soon as he was informed that his deployment in Spain was about to come to its end, he wanted to do something special for his return.
He got in touch with a few of his friends back home and devised a top-secret homecoming plan to surprise his parents and other members of the family.
Follow us on Twitter to learn more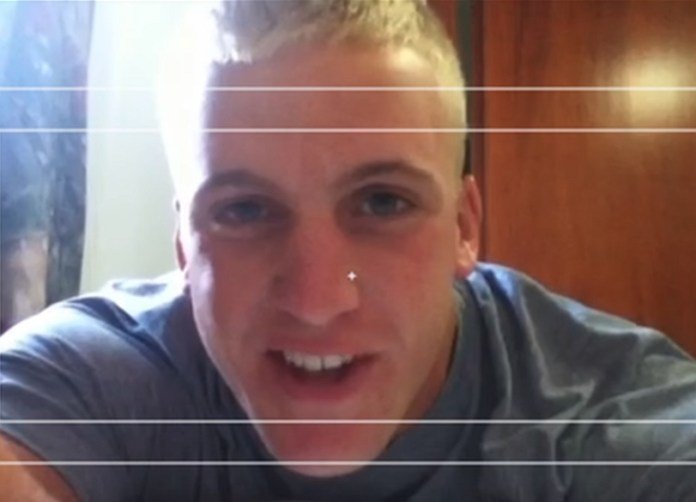 Source: YouTube/DavidsonProd
Woodruff planned to appear before his parents while they were attending service at Christ the King Church in Deville, New Jersey. All the while they sat in the congregation, their son was hiding in his car right in the parking lot.
The pastor led everyone in worship and then the congregation started standing and praising the Lord. Right then, the pastor announced, "We have a little treat before I dismiss everyone."
On the screen in front of the congregation, a video of Woodruff giving an emotional speech started to play. The camera focused in on his parents who were elated to see their child on the screen.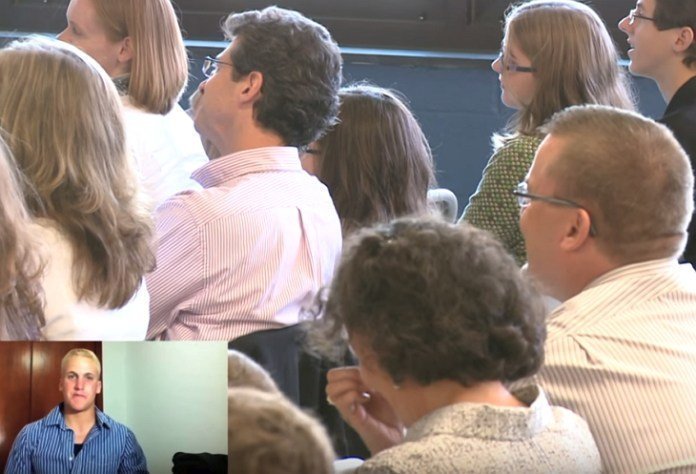 Source: YouTube/DavidsonProd
In the heartfelt video that Woodruff compiled, he wished his father a happy 53rd birthday. He also revealed how he missed his father's previous birthdays while being deployed overseas for the past two years.
He then told in the video that he wanted to do something special for his parents this time around. After reminding them once again how much he missed them and loved them, he asked everyone in the congregation to turn around.
There, Woodruff stood right at the doorway smiling at his parents. His mother could not contain her tears as she took her son in a warm embrace.
Having sacrificed a great deal to serve their country, these soldiers and their families definitely love to cherish these small moments of reunion.
Recently, a U.S. Marine deployed in Japan since August 2016, Tre'Vaughn Lee, also surprised his mother with a similar unannounced return.
Lee overwhelmed his mother by showing up at the house for the holidays after previously confirming her that he would not be able to make it.
Please fill in your e-mail so we can share with you our top stories!