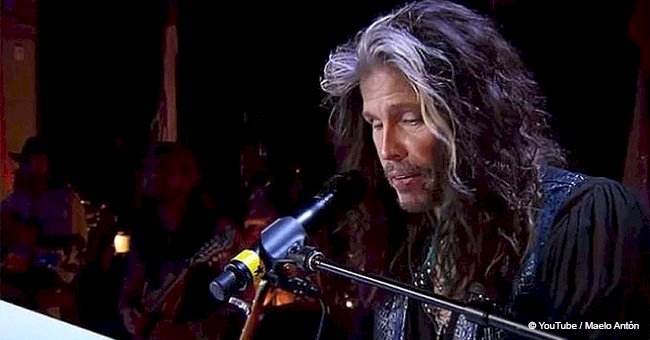 Steven Tyler steals the show with powerful performance of 'Dream On'
Stephen Tyler put together one of the best renditions of his iconic song, 'Dream On,' in front of a packed studio audience.
The video of the memorable performance uploaded to YouTube shows Tyler and his band singing in an intimate setting and surprising the audience with a clever twist in it.
Tyler began the song softly and slowly increased his vocal range as the song progressed. He also used several female vocalists to provide harmonics and back vocals to give his song a new dimension.
His age seems to have had no effect on his vocal range as his voice was as powerful as the day when he recorded the song for the first time.
Follow us on Twitter to learn more.
When Tyler concluded the song on a powerful note, the entire student rose on their feet and erupted collectively with roars and applause for the iconic musician.
The video has been viewed more than 700,000 times and has been liked more than 6,000 times so far. More than 200 people have taken the time to talk about the performance in the comments section.
YouTube user Heather Winer wrote about Tyler's unbelievable voice at his age. 'Almost 70 years old. Simply amazing.'
Carol Henry wrote, 'He just keeps getting hotter,' and Bic ME praised that his voice was 'worth more than gold.'
According to Ultimate Classic Rock, Tyler forayed into country music with his solo album, "Love Is Your Name," after ruling the rock genre for years.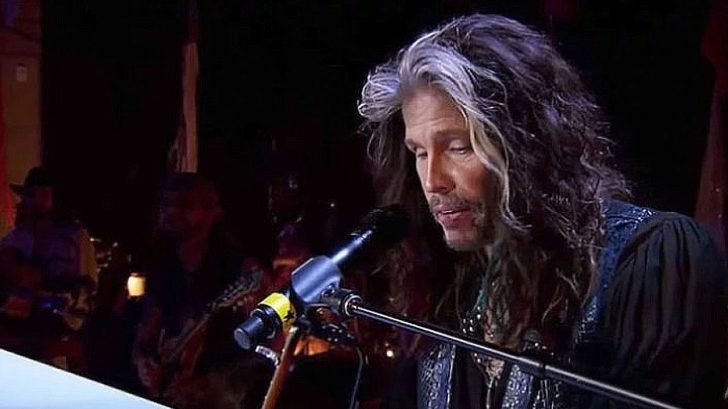 Source: YouTube/Maelo Antón
While speaking to the source at the time, Tyler observed how several of his hit songs could be considered country. Reciting a verse from his song, "Crying," the artist announced during a performance, "If that ain't country, I don't know what is."
Tyler is one of the most iconic artists of the music industry and a true heartthrob, who likes to share moments of his private life with his fans from time to time.
A few months back, the star posted an adorable picture of him kissing his girlfriend, 31-year-old Aimee Ann Preston.
Please fill in your e-mail so we can share with you our top stories!