Little twins hear their daddy's guitar and their reaction quickly goes viral
A proud father uploaded the video of his 11-month-old twin daughters dancing to the beat of his guitar music and the video goes viral.
In the description to the video uploaded on YouTube, the father revealed that the song he played on the guitar was titled, "My Paradise," and he composed it while his wife was still carrying the twins.
The video begins with two little girls enjoying their food while their mother records them in action. She recalls the day of the recording at the start of the video saying, "Hi, girls! It's August 6, 2012 … Daddy's gonna play them a little song while they're eating their peas."
As soon as she's done saying this, the girls' father starts strumming his guitar and plays a beautiful melody.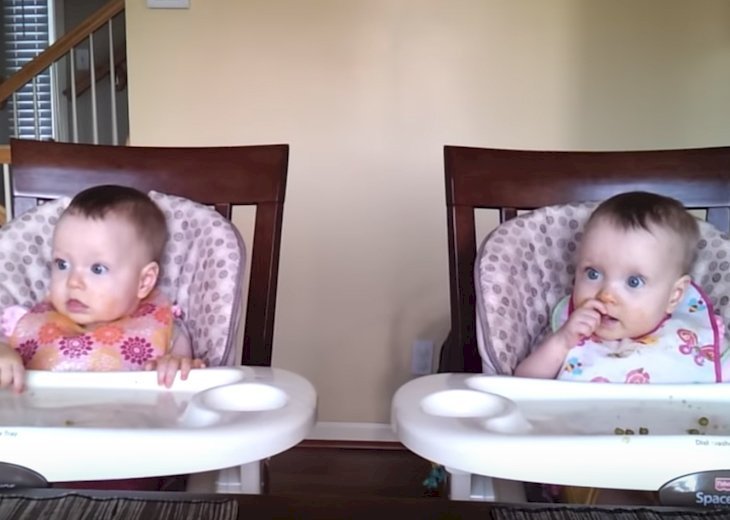 Follow us on Twitter to learn more.
The expression on the girls' face immediately changes as soon as they hear the music. They turned to one another with elated expressions and then start swaying back and forth to the rhythm of the music.
As the song progresses, one of the twins slows down a little to resume eating her food. But later on, she again joins her sister in dancing to the music.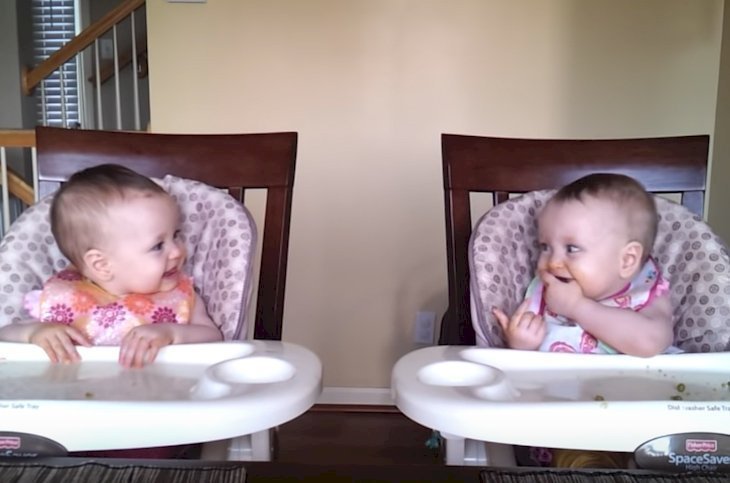 Perhaps the cutest moment in the entire video comes midway when the sisters stop to look at one another as if giving each other a knowing look and communication to each other that their favorite music is on.
The twins keep on giggling and swaying the entire time the father plays the guitar and only break their dance sequence to pause and give each other an adorable look.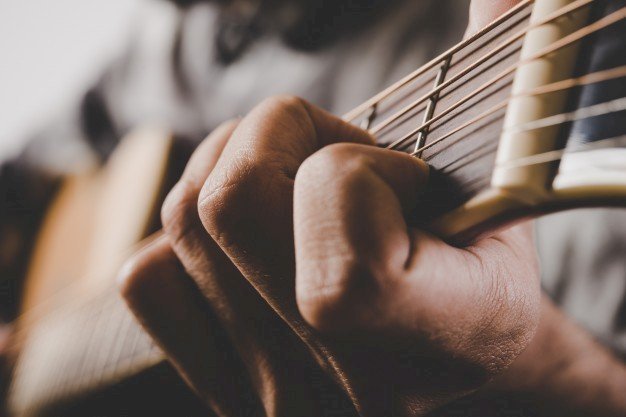 The lovable video was welcomed by the internet wholeheartedly. It has so far received more than 27 million views making it one of the most watched videos of all time.
It has gathered more than 152,000 likes and around 10,000 people have taken the time to praise the cuteness of the twins in the comments section.
According to LA Times, YouTube trends manager Kevin Allocca stated that the video was the most shared video in most cities across the United States across all ages and genders. It also became much popular in Japan, Mexico, Germany, and several other countries.
Babies are often known for reacting happily to the music. Often they would bob their heads or sway their bodies to the rhythm of the musical beats. At other times, they would try to mouth the lyrics to the best of their abilities.
In a similar manner, a little baby was caught on camera trying to mouth the lyrics to the song, "H.O.L.Y." that was playing in the car being driven by his mother.