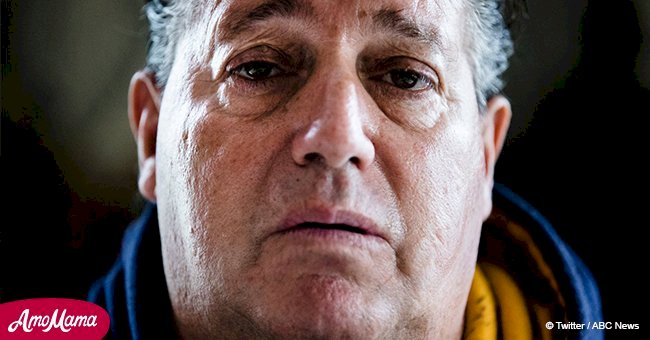 Man caught lathering up and shaving on a train in viral video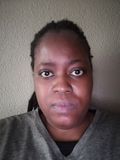 On Thursday, a man's video went viral on social media after he was caught on video shaving while riding on a New Jersey train. A fellow passenger recorded him and posted the clip.
After finding out about the viral video, the man who was filmed, Anthony Torres, spoke up. He asked people to not judge him and told his story of having been homeless.
Anthony Torres, 56, was mocked by some people online after he was recorded shaving at his seat on a commuter train. Anthony has since revealed that he was just trying to clean up after spending days in a homeless shelter.
A fellow passenger, Pete Bentivegna was on a New Jersey Transit train when he saw Anthony shaving and took a video. Anthony was sitting in his seat, steadily swiping away at his lathered face and tossing the shaving cream from the razor onto the floor.
For more on this story go to our Twitter account @amomama_usa. The video was posted on Twitter and by Monday afternoon it had 2.4 million views.
Bentivegna later posted another video that showed a clean-shaven Anthony with a beer in his hand. People on the internet called Anthony a "slob" and "disgusting" while others felt there was more to his story.
Speaking out, Anthony confessed that the video had captured him at a vulnerable moment. He had been homeless and staying in a shelter in New York City.
Anthony reached out to his family for help and one of his brothers gave him money for a train ticket. He was using the train that evening to get to another brother in southern New Jersey.
The internet star revealed that he'd left the shelter before having a chance to shower and clean up and wanted to look "presentable."
"I don't want to say that I'm homeless, let everybody know," he said. "That's why I was shaving."
Anthony's brother Thomas Torres, 57, whose house in Atco, New Jersey, was where the internet star was going when he was filmed. He shared that they'd grown up poor with four other brothers.
They were raised on a farm in Hammonton, New Jersey. Anthony said he'd worked a number of different jobs, including casino security guard and then construction.
He'd moved to any place where he could find work. Anthony had spent time living in motels or sleeping in bus depots.
He'd suffered two strokes in the past two years. Thomas described his brother as one to make short-sighted decisions with money and not thinking of the impact of his actions, like shaving in public in a train compartment.
Thomas recalled how Anthony had initially arrived at his home after the train ride and asked for a sleeping bag as he was prepared to go spend the night under a bridge.
"For so many years, he's lived this way and I feel sorry for him. It's hard to see the life that he's lived," Thomas said.
He hoped people would have more empathy now that they know Anthony's story.
In another train incident, a civilian man found himself being chased away after he spotted and filmed Manchester United players waiting to board a train. The man recorded a video of the team waiting at a station for their train back to Manchester.
He congratulated the team on their victory and Romelu Lukaku thanked him.
In awe, the man says, "I can't believe you're getting the train back to Manchester. What's going on?"
However, when he turns to Marouane Fellaini, the midfielder reaches out to cover the camera and soon afterwards a policeman comes to escort the displeased fan.
Please fill in your e-mail so we can share with you our top stories!