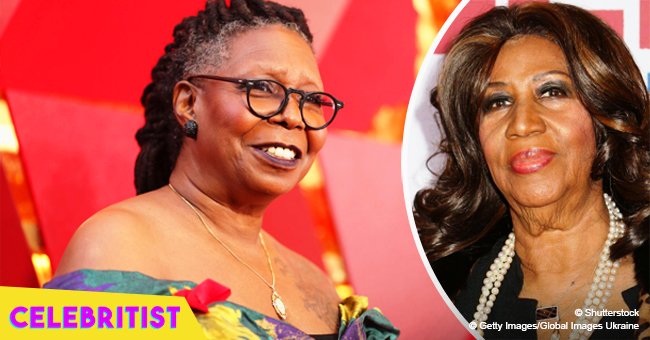 Whoopi Goldberg shares late Aretha Franklin's dying wish

Actress and TV host Whoopi Goldberg was one of the last people who talked to her good friend Aretha Franklin before she passed away due to pancreatic cancer.
During the Queen of Soul's funeral, Goldberg shared with the rest of the audience one of Franklin's last wishes: to help her adopted home state of Michigan. The singer was allegedly upset because the residents of Flint, Michigan, were not getting water.
The woman even called out Judge Greg Mathis to take care of the situation. One of the most striking aspects about Goldberg's revelation was that Mathis was present at the funeral.
When he went onstage to share some words, he revealed that Franklin pushed him to visit the city of Flint to help with the continuing water crisis.
THE WATER PROBLEM
He was the Detroit District Judge, so he had the power to raise his voice and intervene in the crisis. As Essence reported, the city has struggled to recover from the state-led water crisis after its primary water source got contaminated.
MATHIS' SPEECH
"Our last conversation and I probably shouldn't speak on this because the governor was here earlier. But, our last conversation was about the Flint water crisis. Where we know now that the governor's office ordered that the city of Flint be taken over. They changed the water supply, and it poisoned the people," admitted Mathis.
NO MORE FREE WATER BOTTLES
Michigan Gov. Rick Snyder announced that the state would no longer provide free water bottles to the people in Flint because the water quality had "tested below action levels of the federal Lead and Copper Rule for nearly two years." So far, the water issue is still on.
OTHER CELEBRITIES IN THE FUNERAL
Several members of the entertainment industry went to Franklin's memorial to pay their tribute. Some of them, like Ariana Grande ("Natural Woman") and Jennifer Hudson ("Amazing Grace"), sang some of the late Queen of Soul's songs.
Apart from them, Fantasia Barrino took the stage to sing a thrilling rendition of Franklin's "Precious Lord, Take My Hand/You've Got a Friend."
While onstage, the singer took off her shoes and said that she hoped Franklin didn't care about it.
Several people considered that Fantasia's performance was the best of the nearly-nine-hour ceremony.
Please fill in your e-mail so we can share with you our top stories!