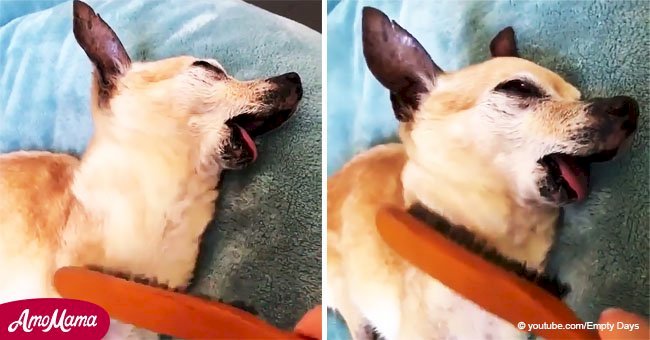 Small dog is hypnotized by its owner with the use of a simple hairbrush
A Youtube video shows an adorable display of what could happen when a little pup is taken over by the mesmerizing massage of a hairbrush.
Our fur babies, similar to our human ones, often have that one trigger that will bring them to their knees, figuratively speaking.
It comes in handy especially when we're trying to take care of crying infants and toddlers. But for our canine pets, it's either hilarious or adorable or in this case, both.
Follow us on Twitter for more @amomama_usa.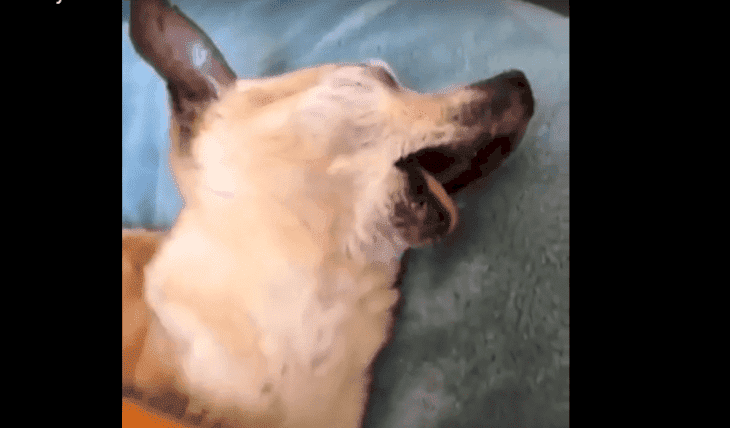 Source: YouTube
In the clip found below, a small dog named Choli is gripped under the feeling of a simple hairbrush. She lays down with her mouth open and tongue hanging out in pure bliss.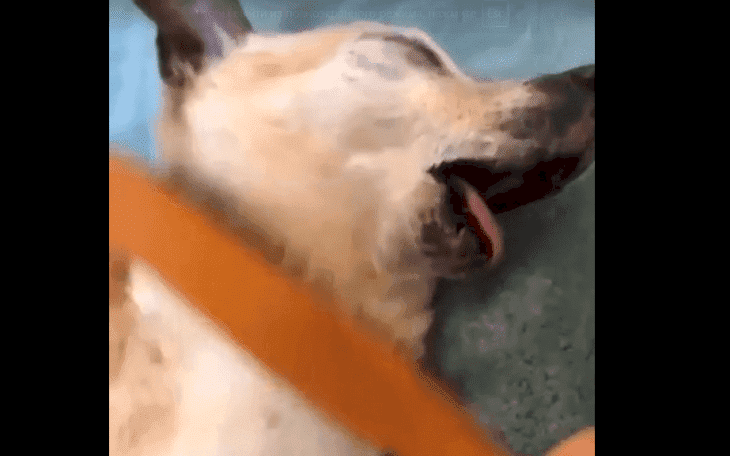 Source: YouTube
In fact, the only hint that the dog is conscious is the eye movement towards the end. Choli is otherwise enjoying a sweet slumber while awake.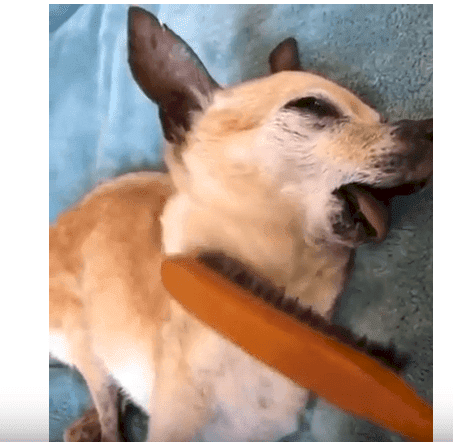 Source: YouTube
Her owner reportedly described what happened: "I was brushing my dog Choli with my hairbrush, he absolutely loved it." Evidently, viewers could tell just how much he did.
Source: YouTube
Late in August, another small dog named Maggie left her owner Eunice in hysterics when she tried to imitate Eunice's dad.
The young pup proved to be more intelligent than one might think when she somehow learned to put on the dentures she had seen dad putting in every day.
Eunice posted the hilarious photo online to Twitter where most were amused but many also scared by the bizarre sight.
Not all hilarious dog memes involve their happiness, however. Pets being embarrassed are almost just as funny once it doesn't get too serious.
This dog was a bit tense and appeared to be somewhat ashamed of something he had done. The caption is quite appropriate, however.
And the white pup above is probably not struggling as much as we think. That fur looks like it has lots of movement.
But some memes are created by the dogs themselves as in the "denture dog" above. In November 2017, another dog took it to the next level when he pretended to cough to get his owner to stay home.
Sullivan the dog somehow realized that if he coughed enough, his owners would give him all the attention he desired.
Owners Alex Salsberry and Kennady Longhurst noticed that the dog stopped once they were both around. Sullivan started again another morning when they were heading to work.
The owners took Sullivan to the vet where they were told he was perfectly healthy and the coughing was fake. In fact, many vets gave them the same "diagnosis."
Dogs are clearly more intelligent than we give them credit for.
Please fill in your e-mail so we can share with you our top stories!