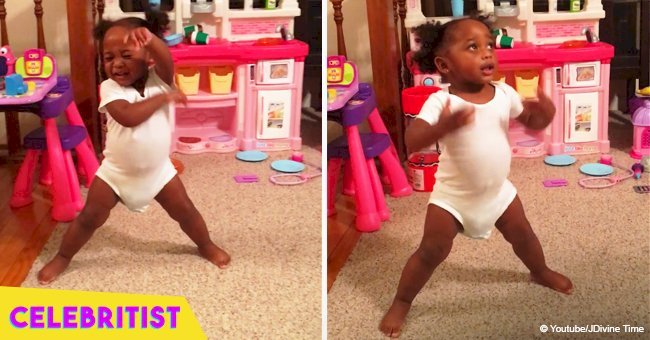 Girl, 1, steals hearts dancing and singing her heart out to Mary Mary's hit song in viral video

One little girl was only a year old when she showed the traits of a master performer. A video of her dancing and singing along to Mary Mary's "Go Get It" went viral and comments have been trailing her impressive show.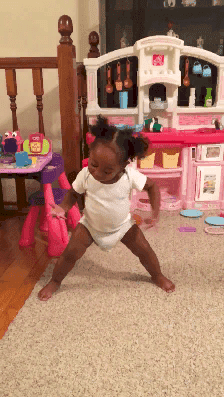 Facebook/Meyoka TerrellWife Carmichael
Meyoka Carmichael's toddler is not wasting a second when it comes to displaying her incredible talent. In an adorable clip filmed by Carmichael, the little girl is seen singing her heart out to Mary Mary's gospel hit song "Go Get It."
Many toddlers may get shy about realizing they're being filmed, but not this child. She did not miss a beat as she swayed to the music playing in the background. Occasionally, she would join the Campbell sisters in belting out the lyrics to their 2012 song.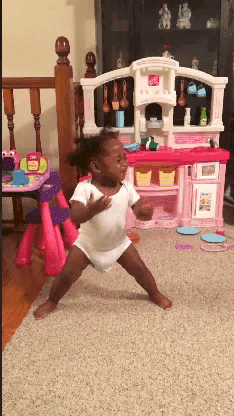 Facebook/Meyoka TerrellWife Carmichael
SHOW BUSINESS IS SERIOUS BUSINESS, PEOPLE!
What was most captivating about this tot's performance was her energy and gestures. She could have been a star act in a big stage performance with her stomping and waving and clapping. One look at her face showed she wasn't kidding around with her rendition.
And before we forget, she had the perfect stage costume: a white onesie that's sure to beat any designer piece.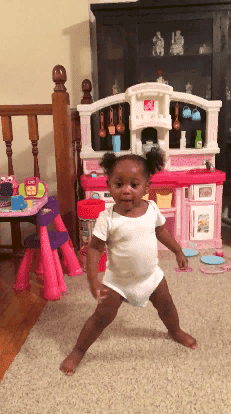 Facebook/Meyoka TerrellWife Carmichael
"IT'S WORTH IT ALL TO BLESS SOMEONE ELSE"
Within a week of uploading the video on Facebook, Carmichael was overwhelmed with its almost two million votes. She wrote in a subsequent post:
"This is amazing. I am so humbled. It's all about helping and lifting up someone else. It's worth it all to bless someone else."
Now, the clip has been viewed over three million times and shared 63,000 times.
Certain publications have suggested that Mary Mary, the gospel duo made up of Tina and Erica Campbell, may consider going into the studio again after watching the video.
The Grammy Award-winning sisters released "Go Get It" in 2012 as part of their compilation album. The song debuted at No. 10 on Billboard's "Top 200" chart.
THE YOUNG HAVE GROWN
Meanwhile, Toddlers seem to be telling us: "Watch out, world" Little Nevaeh also went viral after stealing her sister's show. The older girl, Nyelle, filmed a video that showed her doing the "Juju On That Beat" challenge, but it was Nevaeh that left the internet in stitches over her version of the same dance.
Please fill in your e-mail so we can share with you our top stories!