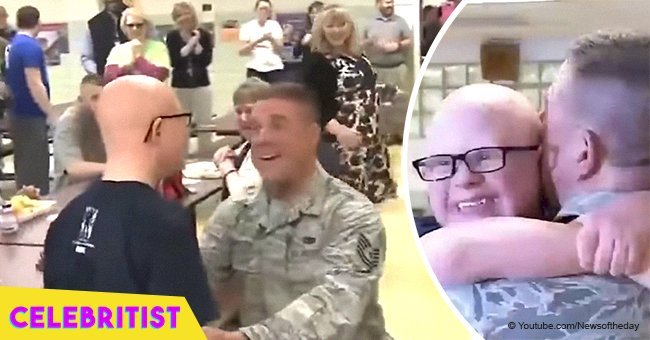 Boy with Down's syndrome melts hearts as he gets surprise visit from military dad in viral video

A military dad and his kids drove the internet to tears after a video of him surprising them in school went viral. His son, who has Down's syndrome could not hide the joy of seeing his father again.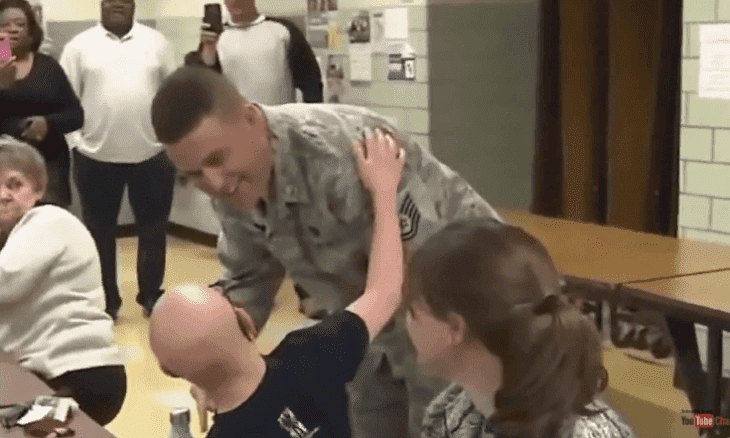 YouTube/Newsoftheday
Joshua Grieten went to school like he did every other day, but the 15-year-old had no idea an epic surprise awaited him and his sister.
Their father, Airman John Grieten had been away in Southwest Asia for six months on military duty and was finally returning home. The kids had no idea, however.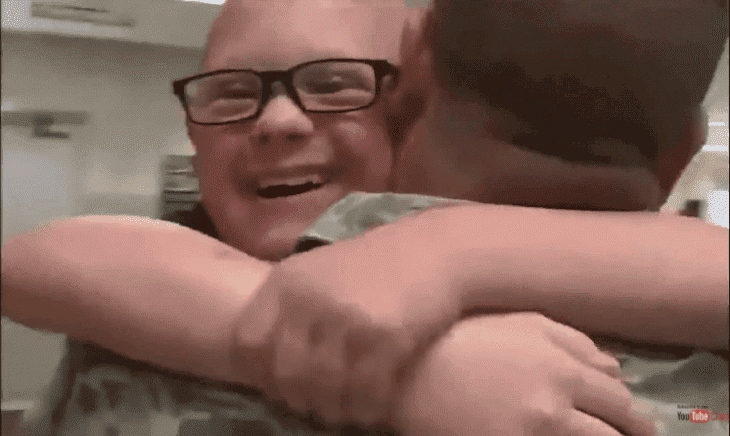 YouTube/Newsoftheday
For John, his first port of call after so long away was his kids. Not wanting to postpone the occasion, the military man headed straight to their Newark High School in Delaware, still in his uniform.
He went to Joshua's classroom first. For a while, John stood still behind his son who was talking animatedly with classmates. The father eventually leaned in to ask "Can I sit here?" At first, Joshua was speechless, apparently not believing his eyes.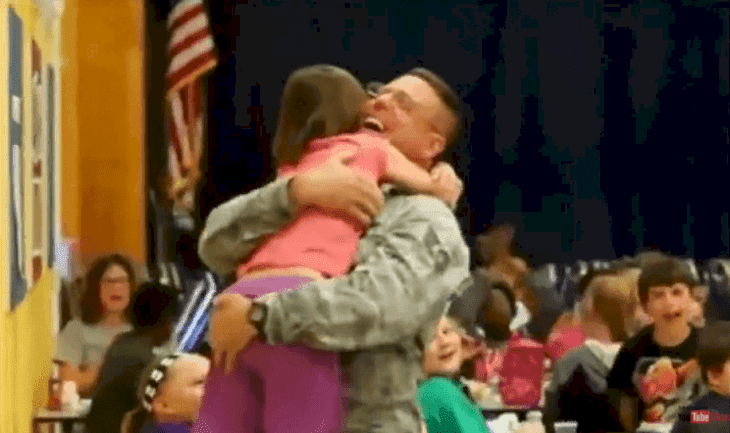 YouTube/Newsoftheday
"Dad?" he asked wide-eyed, before flinging his arms around his father. An excited Joshua could not stop smiling as John scooped him up for a hug. Everyone in the room burst into applause while others filmed the tender moment.
Joshua held on to his dad for a long time before proceeding to make proper introductions:
"Everybody, this is my dad," the teenager said.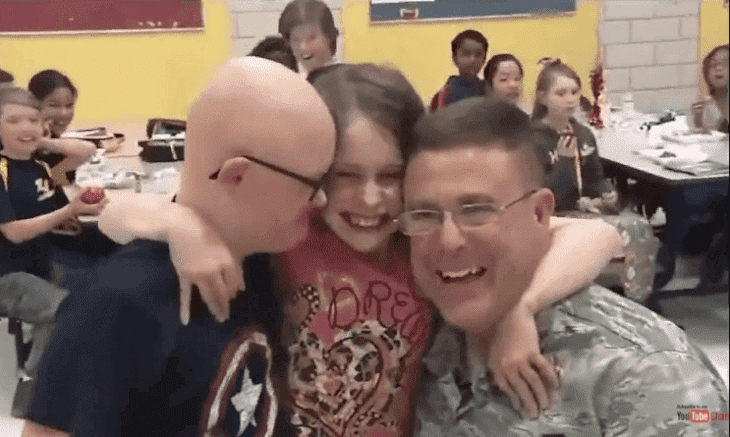 YouTube/Newsoftheday
Next up, John pulled a similar surprise on his younger daughter Jessica, crawling commando-style through the school canteen while she was at lunch.
"Hey is this seat open?" he asked. Before ending his question, Jessica let out a squeal of delight and rushed into his arms.
John spoke to Newark Post Online after his video went viral:
"I've been Skyping with them for six months, but there's nothing like re-establishing the physical bond between parent and child."
It was also reported that his wife Cheryl, had helped plan the surprise. She confessed to missing her husband "dreadfully."
ANOTHER SOLDIER COMES HOME
In a similar story, soldier Tony Rojas had been deployed for seven months before finally coming home in May 2017 to reunite with his mother and meet his new baby brother.
He filmed his return which coincided with a family get-together. Rojas's mother burst into tears upon sighting him and remained speechless until the end of the viral clip.
Please fill in your e-mail so we can share with you our top stories!