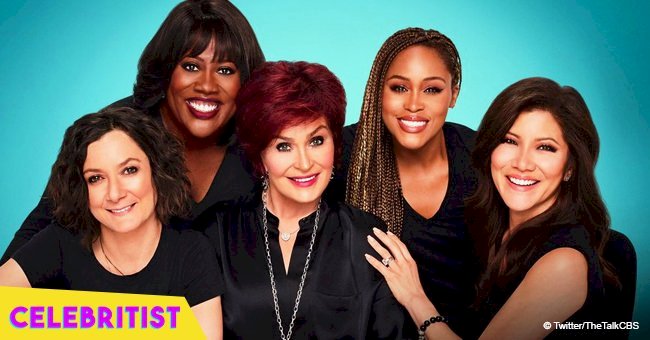 Julie Chen leaves 'The Talk' following husband Les Moonves' CBS exit

Julie Chen confirms she's exiting "The Talk" after previously taking a leave of absence following the controversy surrounding her husband Les Moonves. The television host announced her resignation via a videotaped recording revealing her reason for her departure.
Julie Chen has announced that she's leaving "The Talk" more than a week after her husband Les Moonves' resigned as CEO of CBS due to sexual misconduct allegations.
HER PREVIOUS LEAVE OF ABSENCE
Chen was absent during the premiere of "The Talk" last Monday and revealed in a statement she was taking a few days off. Her absence came in the heels of her husband's resignation from CBS that weekend due to accusations hurled against him by multiple women he allegedly sexually harassed.
HER RESIGNATION
Now it seems Chen will no longer be returning to her show for good as she made the announcement during this Tuesday's episode of "The Talk." Her recorded message was aired on the show revealing why she decided not to return.
"I have been at The Talk since the day it started nine years ago, and the cast and crew have become family to me over the years. But right now, I need to spend more time at home with my husband and our young son. So I've decided to leave The Talk."
Chen tried to control her tears as she thanked everyone in the show including people in front and behind the cameras as well as the viewers. She addressed each of her co-hosts as she relived her fondest memories with them.
HER POSSIBLE REASON
It's unclear whether Chen's decision to step down was her own choice or if she was asked by the network to leave. She's been vocal in expressing support for her husband since the controversy surrounding him erupted. When news of Moonves' alleged wrongdoing first hit headlines, she released a statement expressing her support for him.
Moreover, during her recent hosting stint with her other show, "Big Brother", she signed off as "Julie Chen Moonves," a move she doesn't normally do.
A NOD FROM WENDY WILLIAMS
Meanwhile, Wendy Williams is all for Chen's resignation. She expressed this on her talk show saying Chen has no reason to return to her show and should instead "step down."
"Can she return to 'The Talk' and be effective? My answer is absolutely not. No. They do hot topics, they talk about women's issues, they talk about families, puppies and things like that. No, no, your man is a forcer. Your man is one of them and goodness only knows how much of this you knew about what he was doing."
Williams even revealed how she would resign if she were in Chen's shoes.
"I would release a statement saying, 'I feel as though I would be too much of a distraction sitting at the table with the ladies and too much of a distraction for staff and everyone else. So with all due respect I've enjoyed my time here, but it's time for me to step down and I wish the other ladies well."
HER CO-HOSTS' REACTION AFTER HER ABSENCE
While Wendy was firm in her stance, Chen's co-hosts in "The Talk" had mixed emotions during their show's premiere which Chen skipped. Sharon Osbourne admitted their situation has become awkward discussing the allegations against their co-host's husband. But she also knew it was the right thing to do. Other co-hosts expressed the same sentiments but sent their love and support for Chen.
In a statement she sent via e-mail announcing her absence that day, Chen wrote,
"I am taking a few days off from the talk to be with my family. I will be back soon and will see you Thursday night on 'Big Brother.'"
Though she's now left "The Talk" for good, Chen is expected to continue as host of "Big Brother."
Please fill in your e-mail so we can share with you our top stories!