Cashier grabs baby from mom's arms and a hidden camera's video explains why
Rebecca Montano became a heroine when her maternal instinct came to the rescue by helping a young mother who suddenly convulsed in front of her.
Montano, who is an employee of a grocery store, was at the cash register when a young woman with a baby in her arms approached to pay for a soda. But the mother of 5 and grandmother of 9, quickly noticed that something was wrong.
According to the information that Rebecca gave to 9 News, she was talking to the baby when she noticed the blank stare of the mother, at that moment she knew that she had to take the baby, in case something dangerous ended up happening.
"I thought it would be better if I took the baby, something did not feel good, and then, right there, it started to fall and I was still not sure what was happening, so I yelled at a customer who was in the store She fell, and then I took the phone and called 911."
WITHOUT REBECCA'S QUICK REACTION THE BABY WOULD HAVE FALLEN TO THE FLOOR
The local security camera recorded the whole incident in which Rebecca prevented the baby from suffering any kind of damage, from having fallen to the ground with his mother. However, she doesn't consider herself a heroine.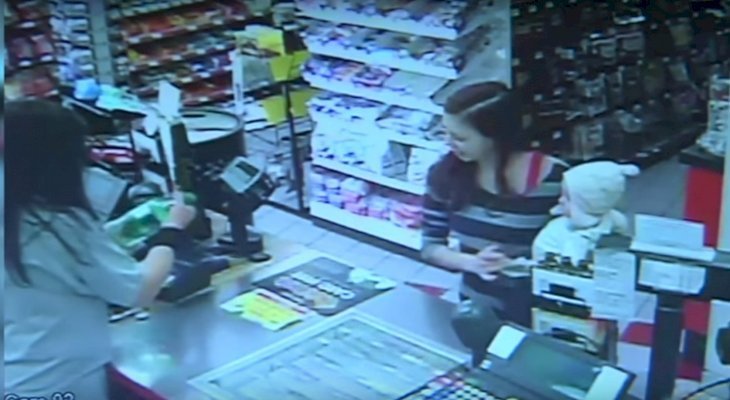 "I think that being a mother and being a grandmother, my first instinct was the baby," Montano said. "I just wanted to prevent the baby from getting hurt, if she had fallen with the baby in her arms, who knows where that baby would have landed?" Added Rebecca.
According to the 9 News report, the mother, identified as Jessica, returned days later to the store to thank Rebecca for her quick reaction. Read more on our Twitter account, @amomama_usa.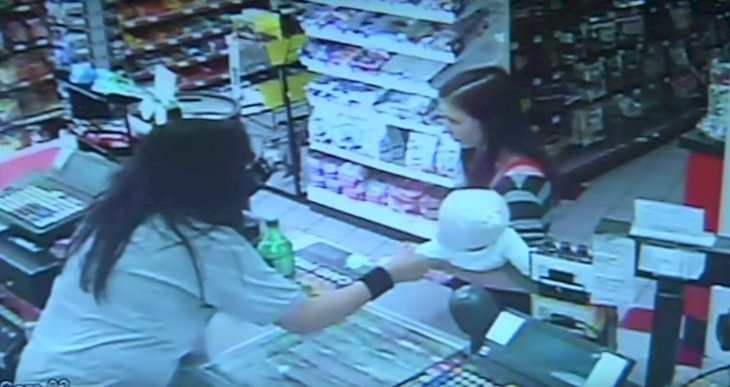 She added that her whole life has suffered from epilepsy and that if it had not been for her, the life of her baby would have been compromised.
WHAT TO DO TO A PERSON WHO SUFFERS FROM AN EPYLEPTIC ATTACK?
Cases like this can be triggered at any time, so it is important to know what to do, could make the difference between life and death. According to the Huffington Post, the best way to approach a similar situation is to gently lay down the person who is having the attack.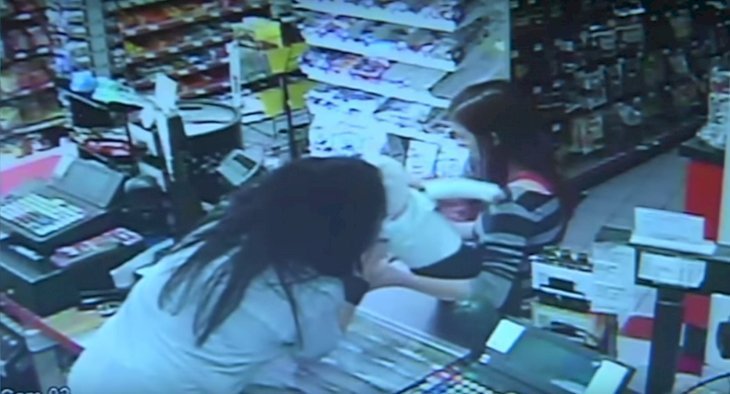 Putting anything padded under the patient's head will help prevent damage during epilepsy. It is also advisable to stay with the person until the seizure ends and calmly talk to him when he regains consciousness.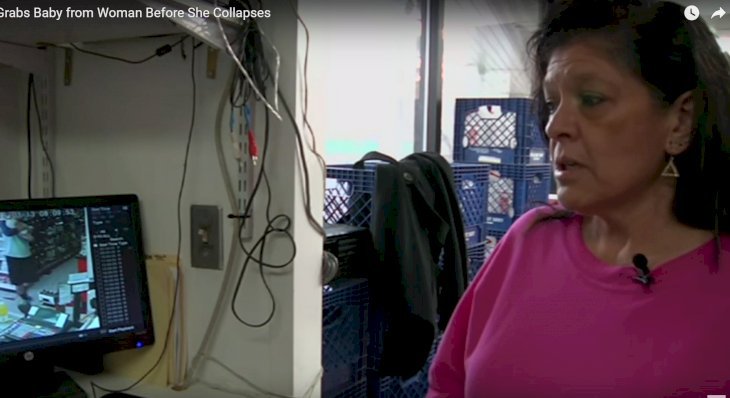 Cashiers see people all day long, and sometimes they decide to walk an extra mile to help their clients even when it's not their responsibility. Like this cashier who helped a woman with cerebral palsy that was denied a manicure because of her condition.
Ebony Harris took a break from her job to do the girl's nails for her. They sat at a Subway restaurant as Harris helped Angela Peters get the perfect manicure.
The bonding moment was perfectly captured on camera by a Subway employee, Tasia Smith, who later took to Facebook to share the amazing story, in which Peters is seen beaming with happiness as Harris paints her nails.