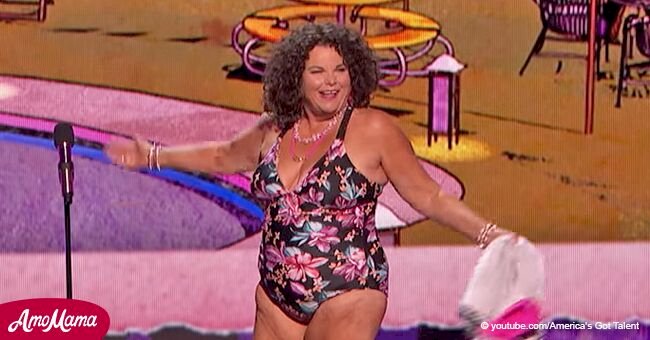 'AGT' finalist Vicki Barbolak tore off her robe under the roar of a jubilant crowd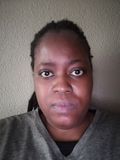 "America's Got Talent" might have its boldest contest yet for season 13. Vicki Barbolak is what she calls a trailer park comedienne who had audiences and judges in awe on Tuesday.
The contestant pitched on stage to perform her set and ended up revealing her swimsuit-clad body. Most viewers were thrilled with her bold move.
For the first half of the "America's Got Talent" finals comedienne Vicki Barbolak was the third act to perform on Tuesday night. Knowing a comedian had never won; she went all out to leave a lasting impression.
Barbolak rode onto the stage on a golf cart in true diva form.
For more on this story go to our Twitter account @amomama_usa. Her opening statement was:
"Now I'm so disappointed I thought the final was gonna be a swimsuit competition. Eh, I'm gonna do it anyway," before she ripped off her gown and stood in a swimsuit on stage.
She stood for a while allowing the audience and judges to admire her body. After the applause from everyone she joked, "I can't help it. I love getting undressed. My stripper name was Pillow."
The comedienne then went into the normal jokes where she made fun of her own looks before moving on to a new "restaurant" she wanted to open. Instead of Hooters, her establishment would be called Woodpeckers.
The risqué contestant had both the judges and the audience in stitches as she performed her set. When she was done, the judges had nothing but praise for her.
Judge Heidi Klum said, "Vicki, I love everything about you. You are hilarious. And by the way, I do love this Woodpecker idea. I would definitely be coming to a Woodpecker, because there's nothing that I love more than a big, fan German sausage."
Simon Cowell felt she was just brilliant and thought she was the perfect "alternative to the Kardashians." While judge Mel B joked that the show was "no longer a family show."
She added that she couldn't believe how Barbolak managed to twist things and get away with her humor while still remaining funny and acceptable. Mel B also stated that she wanted to go to the comedienne's Woodpeckers club.
Judge Howie Mandel felt that she was the best act. Social media loved her and to vote for Barbolak when can go to the "America's Got Talent" part of NBC's website.
The second part of the finale will air on Wednesday, September 19 at 8 p.m. ET on NBC.
A fellow comedienne slash ventriloquist, Darci Lynne, went on to win "America's Got Talent" last year with her quick humor and relatable jokes. The teenager wasn't as risqué as Barbolak though.
Please fill in your e-mail so we can share with you our top stories!